Kane talks about Paul Bearer's death, John Cena vs Rock and more
3.68K //
23 Mar 2013, 00:47 IST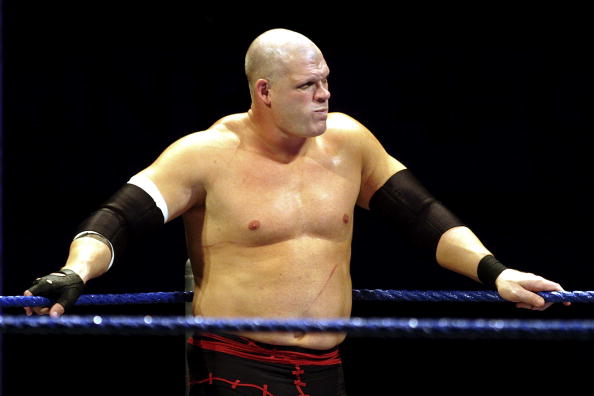 WWE superstar Kane was interviewed recently, and this is how it went:
On the  unfortunate passing of Paul Bearer and the impact he had on Kane's career:
"He was an integral part of my early years as Kane. Without Paul Bearer, there wouldn't have been a Kane, because he was such an important part of that story. Also, we traveled together for a few years, so it was a loss on a personal level for me as well. He came back and managed me in 2010 when I was World Champion, which was really cool – again against The Undertaker.
"Just like everyone else, I was a big fan of Paul Bearer and Percy Pringle, and all of the other names that he went by. It was a tough loss for everybody. We went to the viewing and what was really amazing was there were flowers there from all over the country – really, all over the world. It was nice to see an outpouring of affection from fans all over the place."
 On being in his 18th year in the WWE business:
"Well, I work hard and I show up. I've been very fortunate that I haven't gotten injured a bunch. I try to take care of myself. I think, too, my size gives me an advantage in some ways. I'm not always the guy getting knocked down a whole lot. My body probably hasn't been punished as much as the other guys have been. I think it's because I show up everyday and I try to do my best – give everything I have."
Comparing current tag-team partner, Daniel Bryan with previous partners in the past:
"Well, he's different – that's for sure. What's cool about Daniel Bryan is that I have now been able to do something that I've never been able to do before. Kane has always been sort of a dark character. With Daniel Bryan, we've been able to add a lot more lightheartedness, some humor and a lot of comedy. It works even better because it's such a contrast from what I've normally done in the past.
"He's completely different than any tag-team partner I've ever had. He's a pain – a monumental pain to get along with. It's like the odd couple, and somehow, I've become the voice of sanity. I don't know how that's happened – he'll do that to you."
The WM28 rematch between John Cena-Rock  at WrestleMania 29:
"I don't, and who knows – John Cena made the mistake last year at the last stage of their match when he went to do Rock's People's Elbow and it cost him the match. I'm not saying that John Cena would take The Rock lightly, but I think this year he'll be even more serious about it. I think The Rock is going to be in for more than he may have bargained for."