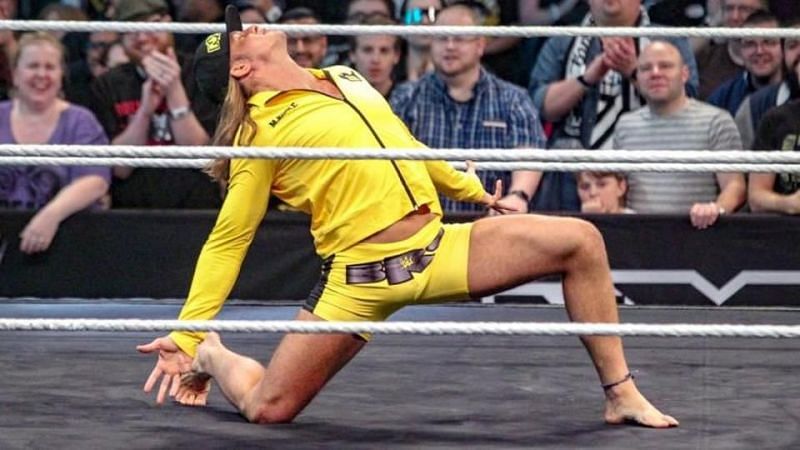 ---
One thing I think is simple to squash, but I'd like to ask you. Some sites ran a rumour that you had "backstage heat" hence not spending a long time in the ring. My point was always that you were in the Royal Rumble then won Tag Team gold shortly after! Can we clarify, did or do you "have heat" backstage in WWE?
I'll tell you this. Do I have heat with WWE or NXT, or the people that run the show? No. Do I have heat with some people who think I'm disrespectful at times because they don't understand how business works? Yes. Do people take things too seriously? Yes.
And honestly, I've had to give talks at NXT, is not like I stopped the place, but it's like, interjecting. I'm like, "Hey. I'm going to tweet or say something that offends you. Realise I'm not trying to actually offend you, I'm just trying to make people think I am. I'm putting out an image, a facade, you know?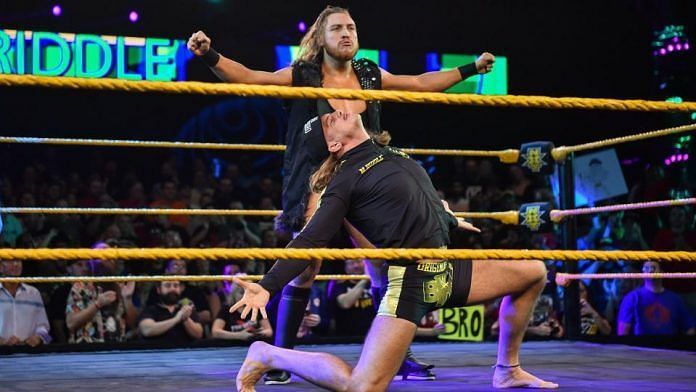 If I talk a certain amount of trash, people are like, "Oh, man, that guy's uncontrollable, he does what he wants". You know what I'm saying? I'm doing the job, I'm in the business I'm in. I'm a tag champ, I was in the Rumble, so how does this guy have so much nuclear heat?
I was in Vince McMahon's office just three weeks ago, before this thing broke out. I was in headquarters talking to him - and, yeah, we mentioned the heat I have with certain people but, at the end of the day, he signs the cheques, he makes it happen for me and they're in control, not the talent.
If employer's happy and I can make them money and make them a profit, and I'm worth my weight and I'm pulling my weight, I don't see a problem. To answer your question, yes, some people I have heat with. But most of it's just high school, catty, "He said this", people who just can't take a joke or a work.
---
Last time we spoke, you mentioned the obvious name of Brock Lesnar, and the likes of Seth Rollins, Cesaro and AJ Styles as some dream opponents. If you could choose to face one guy in WWE right now, who would it be?
Right now, the biggest stallion in the WWE stable would have to be Drew McIntyre. The guy is a hoss. I wrestled him on the indies at EVOLVE and stuff like that. The guy is a professional. He looks the part, he is the part. He talks the talk, he can walk the walk. He's great. You know, so I'd like to have a match because he's the guy to beat. I don't know if it would necessarily be the Dave Meltzer's seven-star match of the year.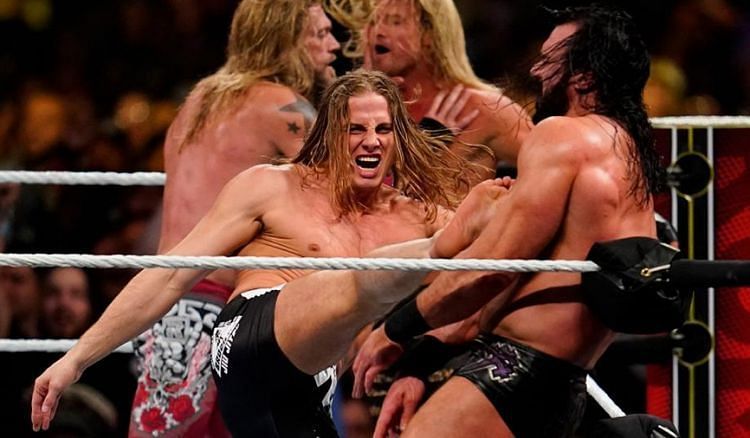 I think, if we want the Dave Meltzer seven-star match, give me Keith Lee in a 25-minute main event. I guarantee you, even if there's no-one in the building, we would have all the camera crew chanting, this is awesome. Me and Keith Lee. I told Shawn Michaels, get me and Walter in the ring or get me and Keith in the ring. Trust me, you will not be disappointed. The crowd will be going nuts. It's what you want. They haven't done it but I keep throwing it out.
---
Next: Matt Riddle discusses Goldberg