A former WWE Superstar recently disclosed that he was fearful of being outed as gay while with the company.
Nexus was a popular heel stable that invaded RAW on its 900th episode. The group was comprised of NXT stars and they brutally attacked John Cena, ripping up the canvas and leaving the Leader of the Cenation laying in the ring.
Speaking to Metro, former WWE Tag Team Champion Fred Rosser, aka Darren Young, revealed that he was fearful of being outed as gay while in NXT. Rosser teamed up with Titus O'Neil as The Prime Time Players for several years following his Nexus split:
"When we were doing the Nexus, I wasn't comfortable with myself, amongst the other guys and me, I just wasn't comfortable. Any time we were on the mic, any time we had to do something backstage or tear someone up, I just wasn't myself. 'So, fast forward to my life and career now, if I would have debuted with the Nexus I think the confidence level would have been through the roof. But at the time, I was just so fearful of being outed, trying to fit in, being too nice of a guy when I was amongst the Nexus members," said Fred Rosser. [H/T: Metro]
---
Fred Rosser discloses he's still in a group chat with former WWE stars
Most fans and critics consider the Nexus faction a missed opportunity. The stable created a ton of buzz upon their arrival but the promotion failed to fully capitalize.
During his conversation with Metro, Rosser disclosed that Nexus is all but still in the same text thread with each other all these years later. Fred added that he has many great memories with Nexus during his career:
"I have many, many great memories with the Nexus memories, we're all still in the same text thread together," said Fred Rosser. [H/T: Metro]
Rosser found success outside of the company following his release in 2017. He is currently the Strong Openweight Champion in New Japan Pro-Wrestling.
Do you wish WWE did more with Nexus? Let us know in the comments section below.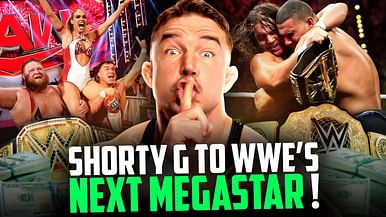 Why Chad Gable could be the next WWE mega star