WWE Superstar Becky Lynch broke character to admit botch live on the latest episode of Monday Night RAW.
The Man won the Women's Championship against Tiffany Stratton last week on NXT. On the latest edition of RAW, Lynch came out to tell everyone that she will be present during this week's developmental show as well.
However, The Man also issued an open challenge for her NXT Women's Championship during the episode of the red brand, which was accepted by Natalya. Unfortunately, The Queen of Harts could not capitalize on the opportunity and ended up losing.
A fan took to Twitter after the show and posted a clip of Becky Lynch's botch. She can be seen breaking character during her open challenge, saying, "I messed that up."
You can check out the video below:
---
Corey Graves believes people will get to see what WWE NXT roster is capable of after Becky Lynch's regular appearances
In a recent episode of After the Bell podcast, WWE commentator Corey Graves said that people will get to see what developmental stars like Tiffany Stratton are capable of when they regularly watch the episodes of NXT just for Becky Lynch.
"You get to see what the 'NXT' roster is capable of. You also now have a measuring stick. Internally, from a business perspective, the higher-ups, the officials in WWE can look and say, 'All right, we know what Becky can do. This woman won the main event of WrestleMania. How does Tiffany compare? No one expects Tiffany to be on that level yet, but can Tiffany hang? Is Tiffany capable of maybe a bigger opportunity, a bigger spotlight?'"
Fans will get to see The Man in action on Tuesday nights as well now. She will probably defend her title in the upcoming NXT episode. It would be interesting to see what WWE has in store for her.
---
Do you like watching main roster stars on the developmental brand? Let us know in the comments section below!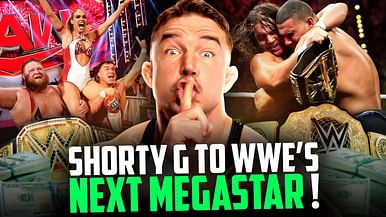 Why Chad Gable could be the next WWE mega star