WWE Superstar Rhea Ripley tried to hide when she was filmed after missing the latest RAW episode due to an "injury."
During last week's episode of the red brand, Ripley was brutally attacked by a returning Nia Jax after The Eradicator defended her Women's World Championship against Raquel Rodriguez.
On the latest edition of RAW, Michael Cole confirmed that The Eradicator suffered bruised ribs due to Jax's attack.
However, 7AFL took to Twitter to post a snippet where Rhea Ripley can be seen hiding behind Buddy Matthews in Australia.
"Blink and you'll miss a [Rhea Ripley] and [Buddy Matthews sighting," 7AFL wrote on Twitter.
You can check out the video below:
The Women's World Champion seems to be in her hometown for a big WWE announcement. You can read more about it here.
---
WWE Superstar Rhea Ripley said The Judgment Day doesn't have a leader
In a recent interview with Sportskeeda Wrestling's Riju Dasgupta, Ripley said that The Judgment Day doesn't have a leader, and they are all equals.
She added that she likes to be the boss because of her "anger issues," but they all try to help each other.
"The Judgment Day, we don't really have a leader. We all sort of just listen to each other and we give each other advice. I'm just bossy at the end of the day. I'm just very, very bossy. I think things through a little bit more. Yes, I do have anger issues at the same time, but with the boys especially I think things through. I think the plan through. Yeah, we just help each other out," Ripley said.
Fans want to see The Eradicator come and confront Nia Jax for her brutal attack. Let's see what WWE has in store for Mami.
Do you think Ripley is injured? Let us know in the comments section below.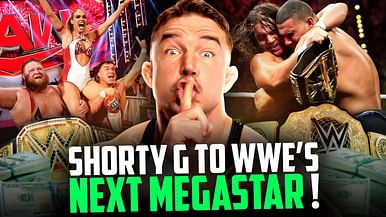 Why Chad Gable could be the next WWE mega star