Stephanie McMahon and WWE Hall of Famer Mick Foley were on-screen Authority figures back in 2016. The latter was the RAW General Manager at the time.
Following her father's retirement last year, McMahon is currently the chairwoman and co-chief executive officer (CEO) of WWE. On the other hand, Foley is a retired veteran currently signed to the Legends program as a company ambassador.
The two cut several promos on television back in 2016 and 2017. It was known to everyone backstage that the final call for a promo before airing was made by the former WWE Chairman, Vince McMahon. Despite this, both the latter's daughter and Mrs. Foley's Baby Boy defied what Vince wanted and did a promo their way, as recalled by the legend himself:
"Going back to, this is fall of 2016, I think. So I've just taken over this role of General Manager for RAW with Stephanie as the Commissioner and my boss. No one has mentioned anything about the fact that Triple H interfered with the match, costing … I can't remember what title. I thought, we have to have some kind of friction here or else I'm just in a corner in my second week on the job. It's me against her." [48:42-49:24]
The former WWE Champion spoke on an episode of Foley Is Pod podcast. Despite initially going, "What the h*ll is going on there?" the former WWE Chairman accepted Stephanie and Foley's way of doing the promo after he gave it a watch.
"I got maybe ten percent of what I wanted out of Vince. Then Stephanie and I went and cut the promo our own way. It was a lot of tension. We are overriding Vince's edict. We cut the promo. He sees us cutting the promo, he goes "what the hell is going on here?" Stephanie goes "dad, Mick and I did this just to see what happened. We'd like you to take a look at it." And it was about a three minute segment. He looked at it after, seemed like an eternity, nodded his head and went, "we'll do it your way."" [49:26-50:03]
Foley further added that the two of them hugged afterwards and felt good about standing up for themselves. You can read about Foley talking about his experiences with Stephanie McMahon here.
---
Mick Foley's last match in WWE will come as a surprise to many
We all know the glory days of Mrs. Foley's Baby Boy, back in the late 90s through the dawn of the new Millenium. His last match on record, however, took place long after he retired from the in-ring competition.
After entering the titular bout at the 2012 Royal Rumble Premium Live Event, Foley stayed in it for just over 6 minutes before being eliminated by Cody Rhodes.
Mick Foley is a highly respected veteran of WWE. His last on-screen appearance in a significant segment came in 2019 when he was attacked on the July 22 episode of RAW by The Fiend Bray Wyatt. He was also the one to introduce the now-retired 24/7 Championship that same year in May.
Would you like to see Mick Foley return to WWE television in a significant role? Leave your thoughts in the comments section below.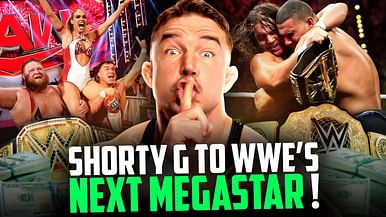 Why Chad Gable could be the next WWE mega star