Opinion: Drew McIntyre should be Brock Lesnar's opponent at SummerSlam 2018
2.39K //
15 Jul 2018, 22:05 IST
Drew McIntyre was signed by the WWE back in 2007. Then, under the name Drew Galloway, he wrestled for WWE's then-developmental brand Florida Championship Wrestling (FCW) till 2009. He won the Florida Heavyweight Championship there. Soon as he was called over to the main roster, the Chairman of the company Vince Mcmahon himself described him as a "Future World Champion" and named him as "The Chosen One". He soon won the Intercontinental Championship.
Follow Sportskeeda for the latest WWE news, rumors and all other wrestling news.
Later on, he was suddenly put in a jobber faction named '3MB' consisting of McIntyre, Jinder Mahal and Heath Slater. Due to this miserably failed gimmick, he parted ways with the company.
He went on to the indies, had an extremely great body transformation and achieved many accomplishments there. He was re-signed by the company in 2017 and soon made an impact by winning the NXT Championship. After losing the title to Andrade "Cien" Almas, he got injured and was taken out of action for some time.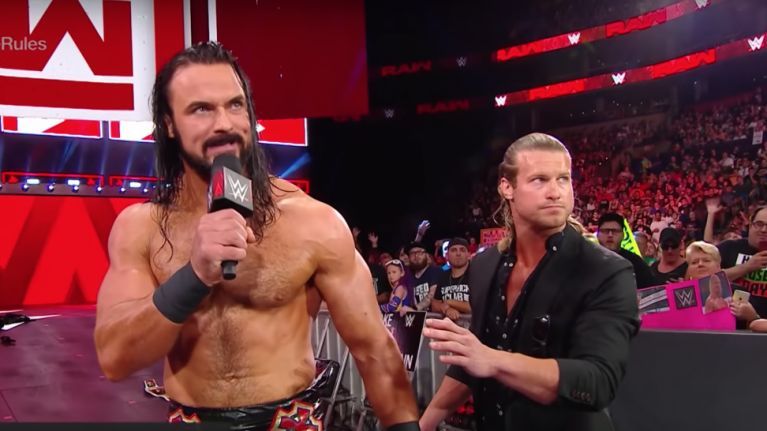 But on the RAW after WrestleMania 34, he made his return to the main roster as the tag team partner of Dolph Ziggler. Since, then he has been booked as an absolute monster to be taken seriously. He recently defeated Seth Rollins, who is one of the top babyfaces of the company, in what was a truly awesome match. In that match, he proved that he is destined to be a World Champion.
Brock Lesnar has been one of the most talked about superstar in recent times. Mostly because he rarely shows up, even if he is a champion. Recently he got into a physical altercation at UFC 226 with Daniel Cormier. This ensures that his UFC return is imminent. Due to such circumstances, WWE would have to make Brock defend his Universal Title at SummerSlam 2018. And most of the people speculate that his opponent would be Roman Reigns or Bobby Lashley or both of them.
Fans are tired of the WWE constantly trying to push Roman Reigns. And Bobby Lashley hasn't been booked like a monster that he should be and thus, he cannot be taken seriously. In comes Drew McIntyre, he has the look and the physique to realistically go one-on-one against the Beast Incarnate Brock Lesnar. They both can together put up a hell of a fight. Also, as Dolph Ziggler is the Intercontinental Champion, it makes sense for Drew McIntyre to win the Universal Championship. They can do just the same as Shawn Michaels and Kevin Nash did during their time.
Him winning the championship from Brock Lesnar at SummerSlam 2018 would give the fans a full-time champion. And also, he has no difficulties in connecting with the fans and he can get 'over' either as a heel or a babyface. This would give us many fresh new feuds and would be an interesting choice to make.
---
Do you think that Drew McIntyre would be the perfect opponent for Brock Lesnar at SummerSlam 2018? Let us know in the comments below!