With WrestleMania 35 approaching fast, speculations are already running wild as to what card can be expected on the biggest show of the year.
Follow Sportskeeda for the latest WWE news, rumors and all other wrestling news.
WWE has a tendency to go All-Out when putting together matches for the Grandest Stage of Them All, which sees the biggest combinations of superstars available and several legends return to action for that one night.
It can be said that the mentality is going to be the same this year too, however, some major incidents have us all fearing if this year will see a lacklustre card put together at the last minute with little to no hype around it.
For starters, with Roman Reigns out of action with the unfortunate news of him suffering from leukaemia, WWE has lost at least one big match at the event (considering Reigns has main evented the show four times in a row).
Rumours of the Shield Triple Threat and a showdown with The Rock were all put to rest when Reigns relinquished his Universal title and went home.
Then there is the pectoral muscle injury Triple H suffered at the Crown Jewel event a few weeks back competing against fellow veterans The Undertaker and Kane.
The Game has been a constant fixture in feature matches at The Show of Shows for decades now and was well on his way to being the same this year as well with seeds for a showdown with the returning Batista already planted on the 1000th episode of SmackDown Live.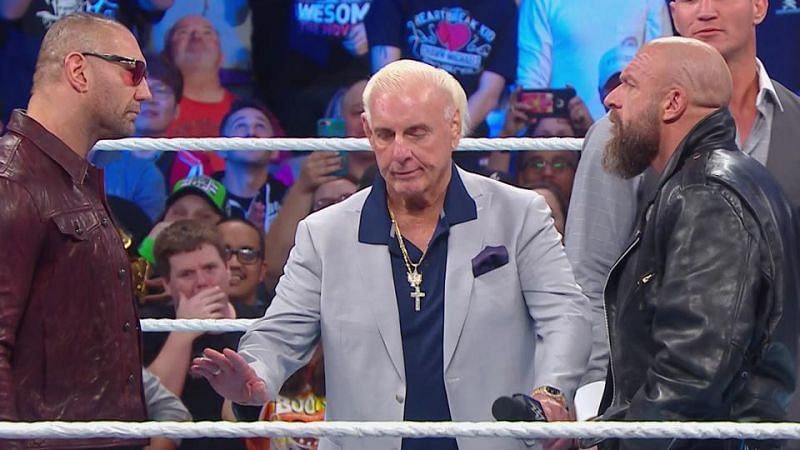 With Reigns' momentary departure and Triple H likely out of the show come April 2019, WWE really needs to think of a way to compensate that with a few big matches that it can rely on to keep up the hype level for their biggest show of the year, and hence comes the rumoured replacement for Triple H at WrestleMania.
On a recent edition of Wrestling Observer Live, Dave Meltzer speculated if the 13-time World Champion and fellow Evolution member Randy Orton can be the replacement for Triple H to compete against The Animal.
Upon the Triple H injury update, when Bryan Alvarez said, "they can obviously do the Batista/Randy Orton match", Meltzer said that they could, since that was supposed to be the main event a couple of years ago until things had to be changed and now Batista is a much bigger star.
There's a slight chance that Batista may not be interested in an in-ring return against anybody except The Game but if he has the dates available, WWE will most likely go all out in convincing him for the event. Besides, Orton is a clear-cut heel and Batista the babyface, both having ton of history together.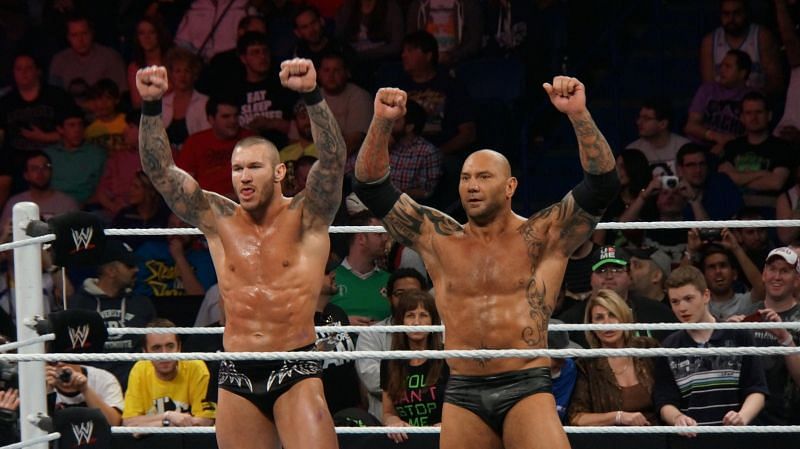 Batista vs. Randy Orton will most likely be that big icon vs. icon match WWE likes to have every year a la, Cena vs. Undertaker last year and Goldberg vs. Lesnar before that.
It may end up being for the WWE Championship as it's highly unlikely the blue brand is able to build anything bigger than that on the men's side.
If this turns out to be true, WWE will have a mega-match for WrestleMania at its disposal alongside the rumoured main event of Becky Lynch vs. Ronda Rousey, to offset the absence of Triple H and Roman Reigns on the card.