Opinion: Team Hell No should return to face the Bludgeon Brothers
1.01K //
26 Jun 2018, 13:58 IST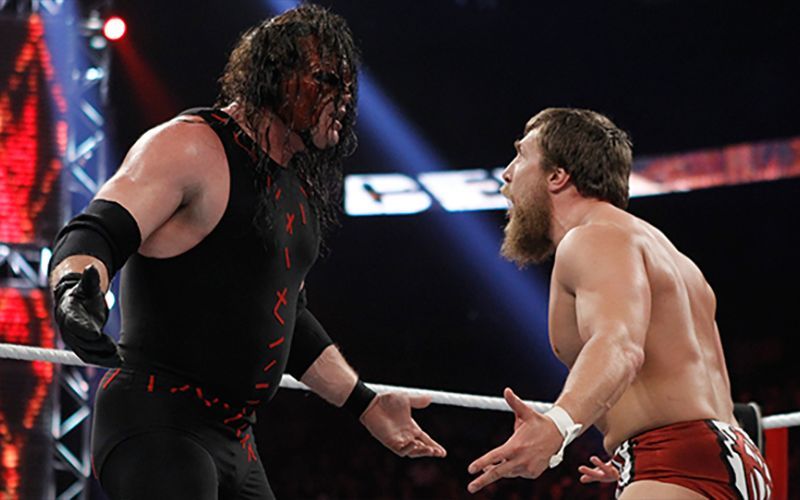 On the first Smackdown after Money in the Bank, Daniel Bryan was attacked by the Bludgeon Brothers during a gauntlet match. The reason for their attack on Bryan is still unknown. However, one thing is for sure, Bryan will be feuding with them until Extreme Rules before moving onto bigger things.
In order to feud with them however, he must first find a suitable tag-team partner. The best option available to him is former tag partner and "best friend", Kane. It is expected that the tag-team match will take place at Extreme Rules.
Bryan and Kane would prove a real test
A one-night Team Hell No reunion would not only be a huge draw for the fans, it would also represent the Bludgeon Brothers' toughest challenge to date. Kane and Bryan held the tag championships for 245 days and were an accomplished team, despite failing to get along very well. The pair defended the tag titles for almost ten months, their comedy segments were well-received and the duo's popularity with fans quickly blossomed.
The Bludgeon Brothers have overcome every challenge put to them thus far. Having defeated the Usos and the New Day in swift fashion at WrestleMania, the Good Brothers were also no match for the monsters at Money in the Bank. Daniel Bryan would need a partner like Kane to effectively compete against them - given he's one of very few superstars who can match their size.
Potential booking
Kane could be revealed as Bryan's mystery partner on the night of the match. In the build-up to this, they could show Bryan looking everywhere for an eligible partner - though no-one would dare to face them. There's also an opportunity that he could choose the match stipulation, as a way to make the encounter appear more balanced, especially given he's only just returned to full-time in-ring action.
That's not to say that Team Hell No has to win the match, because it would actually be more beneficial if they were to lose. The Bludgeon Brothers would greatly benefit from defeating two future Hall of Famers, potentially catapulting the pair to the main-event scene whereas a one-night only return victory would receive a pop from fans, some smiles but not much else.
Kane would be the one to take the pinfall, Bryan could be protected in defeat as the Miz could interfere and cost them the contest. That would then lead up to an intriguing clash between Bryan and Miz - who have genuine history - at SummerSlam in August.
Would this happen?
Kane has not been seen on WWE programming since WrestleMania and is focusing on his political career. Although he hasn't wrestled regularly over the last few years, it's clear that there is still some energy left in his tank to perform.
With all of that in mind, it's unlikely that a Team Hell No reunion will occur given Kane's political obligations. It is still a possibility, though.
Follow Sportskeeda for the latest WWE news, rumors and all other wrestling news