Plans still in place for revamping the Divas Division?
10.10K //
01 Dec 2012, 12:47 IST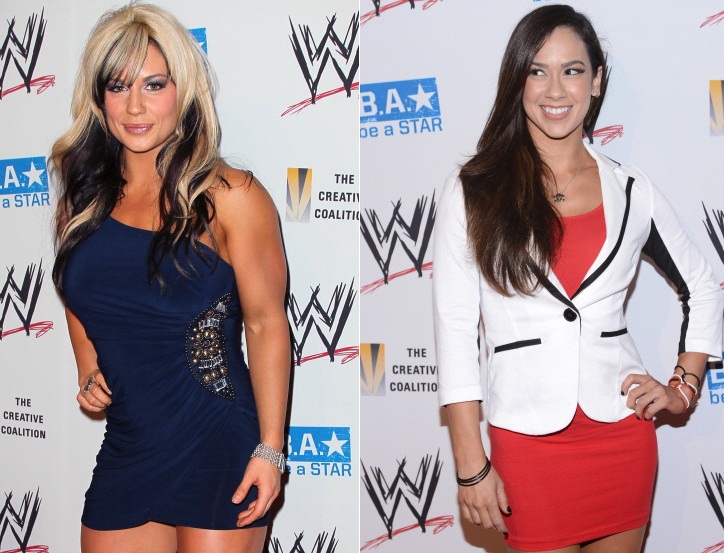 As I've mentioned in several previous articles, Chief Operating Officer Paul "Triple H" Levesque has basically taken the role of head of the creative department for WWE television, in addition to his other official duties with the company. One of his pet projects since taking over the creative team has been a revamping of the Divas Division, stating that he was interested in filling the division with women who not only can wrestle but want to do so, rather than the bikini and lingerie models that have filled the division in the past (such as Kelly Kelly or The Bella Twins). Although the division still has a long way to go, there have been some improvements made. Divas such as Tamina have been getting much more face time lately, while there seems to be plans to build part of the division around Kaitlyn, who will likely be Divas Champion within the next few months.
At the same time, there have been several hiccups on the way. WWE.com recently pointed this out with an article regarding the fledgling division. After mentioning the departures of talented divas such as Beth Phoenix and Kharma, author Anthony Benigno had the following to say:
At first glance, that's a sudden, dark cloud hanging over one of WWE's most time-honored divisions. But the whole process has turned out to be something along the linges of an evolution for the Divas. True, the abrupt change in the Divas' landscape has been jarring for the WWE Universe. But the transformation seems to us a breath of fresh air, a chance at a fresh start, and an opportunity to redefine the very definition of a WWE Diva.
While it is hard to say for certain, Benigno's words would seem to indicate that plans are still in place to push the Divas division forward, and the evidence is certainly there to back it up. In addition to streamlining the division by getting rid of talentless eye candy such as those I mentioned in the first paragraph, I should remind everyone that former ROH star Sara Del Rey, the self-professed "Queen of Wrestling", was recently hired by WWE as the head Divas trainer in NXT, and is considered by many to be the top female wrestler in the world. Although she is just a trainer at the moment, rumour has it she will still be brought onto the main roster as an active talent somewhere down the road. In addition to SDR, WWE are currently grooming Tamina for a much bigger role in the past, as well as former RAW GM AJ Lee (who is a very talented wrestler) and Kaitlyn. Also, there are several Divas in NXT who are either ready to go or are nearly there. Paige stands out high, and although she may not debut before the year is out, there is a good possibility we will see her either on RAW or Smackdown! come Wrestlemania time. Paige was a standout on the independent circuit, and is ready to go as soon as WWE finds a spot for her on the main roster. The other main standout in NXT is Charlotte, daughter of "Nature Boy" Ric Flair. Thanks to a gymnastics background, she has been described as being able to do things in the ring most have never seen before, and she is further in her training than her lack of experience would normally allow.
Aside from all of this, you may have also noticed more Divas matches on PPV, as well as longer matches on television. Gone are the days of 12-Diva tag matches that were over in less than 2 minutes after a total of 3 competitors had actually gotten in the ring. Instead, we're seeing singles and tag matches going 5-10 minutes on television, and even longer on PPV. While that might not seem like much, considering the division's history, it's a huge improvement.
There has also been talk of changing the design of the belt, which many fans have a hard time taking seriously (and with good reason). The belt was originally created specifically for Michelle McCool, who was deemed to be the cornerstone of the division thanks to her relationship with The Undertaker (the two are married in real life), and as a result, the belt was designed for her, as she happens to love butterflies. It is considered one of the worst championship belts in history, and although there is no given day on when it will change, discussion of a new design has been going on for quite some time now.