Realistically rating John Cena as a wrestler
10.13K //
12 May 2015, 15:13 IST
Crowd connection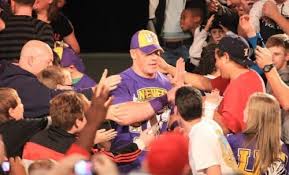 There is a difference between popularity and crowd connection. While popularity simply defines if a wrestler is liked or not, crowd connection shows if he or she can handle a crowd and also keep them entertained all the time. People can hate heels, but they can always be entertained by them. There are very few competitors who can handle a crowd like Cena can.
If anyone else was in his situation at ECW One Night Stand in 2006, they would have broken at some point. That's one trait that he is as near as perfect with. However, Cena's crowd connection rating falls because of his stale gimmick, which has brought down his value of entertainment over the years.
Had this article been written ten years ago, this wouldn't have been the case. But, it is as it is.
John Cena's crowd connection rating: 7/10
Microphone skills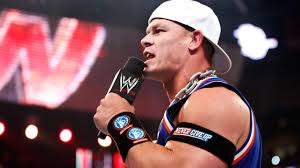 There aren't many people in history to have as much confidence as John Cena has when holding a microphone inside a ring. Be it with his initial Doctor of Thuganomics gimmick, or his now trademarked 'Super Cena' gimmick, Cena is always consistent and excellent with his mic work, and that deserves a straight ten on its own.
As always though, there is a downside to this as well. While his promos may be crisp, they seem repetitive at times. The slogan "Never give up" seems to no longer have any value. Sadly, this is another brilliant characteristic which can't be rated to its full potential.
John Cena's microphone skills rating: 8/10
Charisma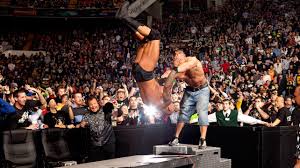 This is John Cena's greatest characteristic by a mile. It's probably the reason he made it so far in the WWE. Charisma is something Cena has and there is no denying it. The energy he emits when he enters and sprints down the ramp to the ring, to all his taunts and maneuvers inside the ring, John Cena appears to be a showman by blood.
Every feud he's involved in can become interesting if he's allowed to be let loose. Thirteen years on top doesn't just gift itself to anyone, and John Cena has earned it with his workmanship.
John Cena's charisma rating: 9/10
Overall
John Cena's overall rating (by average): 7/10
His haters might consider this quite high, and his followers might consider this too low, but that's the neutral perspective. John Cena isn't the best, but that doesn't make him a bad wrestler.
Overall grade for John Cena as a wrestler: B