Ric Flair in trouble...again
9.90K //
17 Jul 2013, 12:55 IST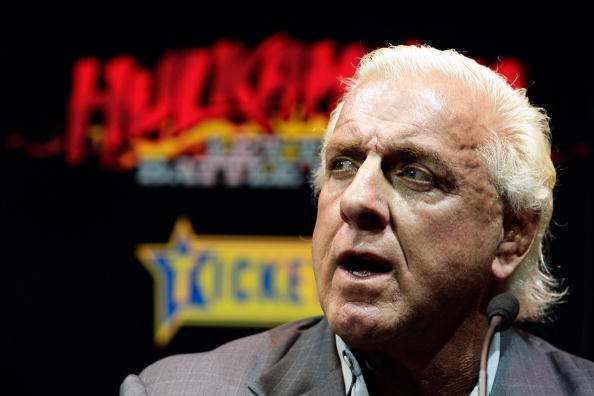 Time has not been kind to the legendary "Nature Boy" Ric Flair, and I'm not even talking about the ageing department (although it hasn't been kind to him there, either).
Over the years, Flair has been in trouble more times than I can count, usually in regards to money or ex-wives. The man just makes poor decisions and spends more money than he actually has on both stuff that really do nothing but give him status, as well as extremely poor investment choices.
When WWE hired him back to the company in 2001, Vince McMahon voluntarily paid back taxes Flair owed that were reportedly in the millions just so Flair would stay out of jail and would be able to continue working on television as he was expected to be a major part of the company (he was made an on-screen co-owner of the company, and later resumed his in-ring career for several years).
As for his personal life, things have not been good there either. Flair has now been married and divorced four times, with a fifth marriage potentially on the way. All previous marriages have ended badly for him, often resulting in situations where the cops needed to be involved.
Unfortunately for Flair, he's in trouble once again, and this is one of those bad situations where, yes, the police have had to step in. And yes, it involves an ex-wife.
Right now, The Charlotte Observer is reporting that there is an arrest warrant out for Flair (real name: Richard Reid Fleihr), as he is behind a reported $32,000 in spousal support to his most recent ex-wife, Jacqueline Beems. The two filed for separation last summer, and the court ordered him to pay just over $4,000 a month to Beems in the settlement, of which he has apparently paid none.
The warrant was made out on July 3, but it has been stated that it will be dropped if Flair will pay Beems what she is owed.
At the same time, Beems herself is no angel in this scenario. She herself got into some trouble with the law over this scenario, and was arrested for supposedly making a series of threatening calls to Flair's current girlfriend, Wendy Barlow Kidder, late last year. Although Beems was released from jail after posting a $500 bond based on the charges being ridiculous, according to her attorney, Beems turned herself in yesterday (Tuesday). Beems and Flair were still married at the time (albeit separated) of the harassment.
While nothing major will likely come out of this – as I've said, this is not a first for Flair – it really isn't helping him either. Flair has been living beyond his means for years, and stunts like this have done nothing to help rebuild his reputation, one that has been soiled because of his out-of-ring reputation as well as the fact that Flair returned to the ring in TNA despite saying he would never wrestle again after losing a retirement match to Shawn Michaels at Wrestlemania a few years ago.
I hope that, for Flair's sake, as well as his family, his girlfriend and his girlfriend's family, that he can get things straightened out and fix any damage that has been done. However, based on his track record, my hope is more or less an empty feeling.