Ric Flair's son Reid Flair passes away at the age of 25
7.64K //
30 Mar 2013, 09:23 IST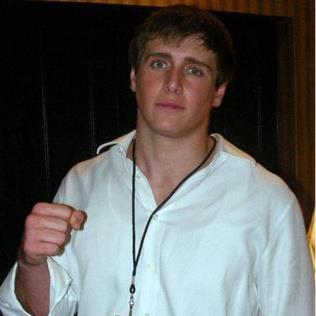 A rough week for the Flair family worsened yesterday as Reid Flair, Ric Flair's youngest son, passed away at an early age of 25. With Ric Flair hospitalized, this news must come as a shock not only to the family but also to most Pro Wrestling fans.
There isn't any news as to why the death was caused and there is not much news available as of now.
Speaking of Reid, he also was an aspiring wrestler who was assured of fame and a promising career. But after being caught with heroin, his career seemed to slow down a bit as huge promotions backed off from signing him after this. He wrestled recently in the All Japan Pro Wrestling where he replaced his dad Ric Flair in a tag team match.
He was also supposed to be a part of Ring Of Honor but later on was dropped owing to the same DUI charges on him. His recent talks with WWE seemed somewhat successful as several internet rumours suggest that WWE was planning to sign him up into the developmental territories.
This is indeed a very sad news following the news of Paul Bearer's death. We give our condolences to the Flair family.