Rip Hawk, the legendary wrestler, passes away at the age of 82
7.17K //
23 Dec 2012, 16:25 IST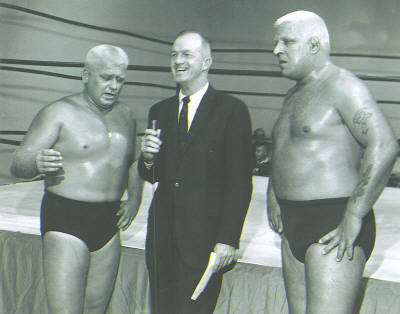 Territory-era legendary wrestling star Harvey Maurice Evers, famously known as Rip Hawk, passed away at the age of 82.
Hawk was a legend in the wrestling era. He won several tag team championships with partner Swede Hanson as The Blonde Bombers. Hawk went on to singles career and won the NWA Eastern States Heavyweight Championship on several occasions when his partner Hanson suffered a heart attack in the early 70s.
After that, Hawk teamed with Ric Flair and the duo won the NWA Mid-Atlantic Tag Team Championship. But then they went on to break up and both would go on to face each other in singles matches.
Many exalted members in the business recalled the Hawk,
Howard Finkel:
RIP Rip Hawk. I remember seeing him and Swede Hanson as a tag team in the Mid-Atlantic area in the early 70′s.. A rugged combo they were…

— Howard Finkel (@howardfinkel) December 22, 2012
Jim Ross:
RIP to pro wrestling villain Rip Hawk. One if the all time greats before cable. Instrumental in launching Ric Flair's career in Carolina's.

— Jim Ross (@JRsBBQ) December 22, 2012
Mike Mooneyham:
Very sad news to report. Legendary wrestler Rip Hawk has passed away at the age of 82. One of my best friends in the biz. A wonderful guy.

— Mike Mooneyham (@ByMikeMooneyham) December 22, 2012