Rumour: Buried alive match for Kane vs. Daniel Bryan at WWE Payback
10.83K //
06 May 2014, 09:53 IST
Daniel Bryan has successfully defended his title against Kane at WWE Extreme Rules PPV. Now, WWE wants to take it to a more hardcore level.  According to rumours, WWE is considering  a Buried Alive Match between them for Payback PPV.
Sescoops.com reported that,
"WWE's "plan B" for the Payback show is to have Daniel Bryan vs Kane in a Buried Alive match. WWE set things in motion to go that direction at Extreme Rules, as that was said to be the reason that Kane sat-up at the finish of last night's main event. The feeling was that they needed that last scene in case they are forced to go in that direction."
There have been only five Buried Alive Matches till now and all of them have one common wrestler- Dead Man "The Undertaker".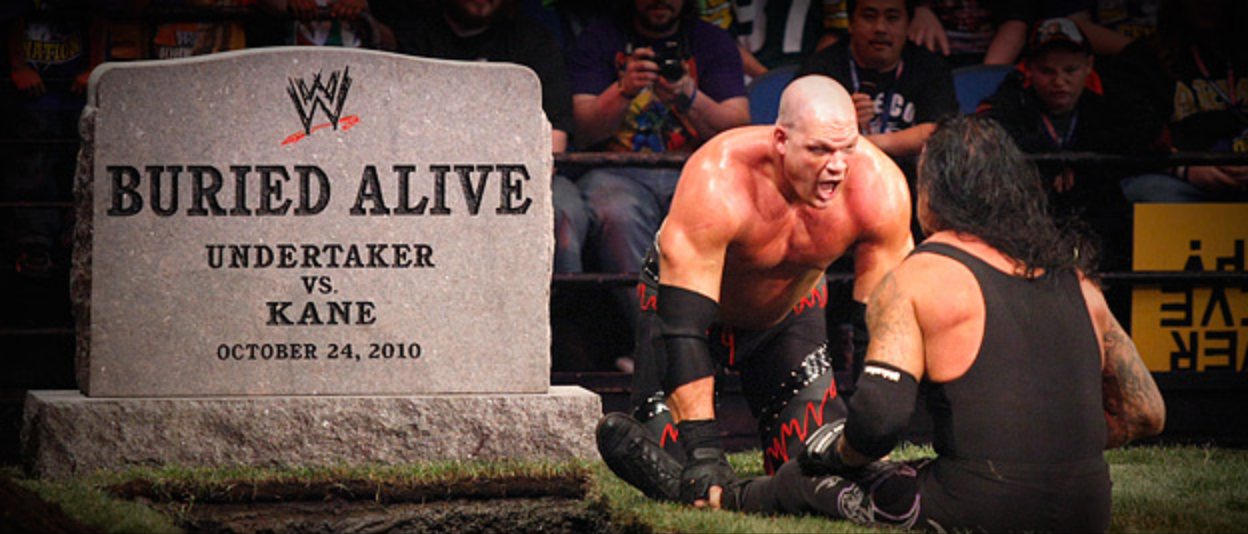 *First one was "The Undertaker vs Mankind" on October 20, 1996. The Phenom won this match.
*Second one was "Stone Cold vs The undertaker" on December 13, 1998. Austin emerged victorious in this match.
*Third one was a Tag Team Buried Alive match. Team of The Undertaker & Big Show defeated Rock 'n' Sock Connection on September 9, 1999. This was the only one Tag Team Buried Match in the history of WWE.
*Vince McMahon defeated The Undertaker in fourth Buried Alive Match. It happened on November 16, 2003.
*And at last Kane vs the Undertaker took place on October 24, 2010. Kane defeated his brother and buried him alive.