There have been many rumours indicating a John Cena heel turn in the past few days, But apparently, we will have to wait a lot longer for that sight since according to cagesideseats.com, Vince McMahon is completely against the idea.
The rumoured reason why Vince is reluctant is because of Cena's placement in the company as the face of the organisation, along with the work that he does outside the company to promote the WWE brand, which includes his work with the Make-A-Wish Foundation.
Apart from that, Cena's merchandise is very popular, especially amongst kids and the WWE generate a lot of revenue through it. Cena being the "Poster Boy" of the company has represented the WWE in a highly positive manner and Vince allegedly doesn't want that to change.
According to Forbes, the WWE Creative department has been pitching multiple ideas lately for a John Cena heel turn, But all of them have been rejected by Vince.
Even though wrestlers such as The Miz and AJ Styles are heels in the ring, they are one of the most influential people in terms of giving interviews and promoting the brand outside the ring. This hasn't affected their performances and the crowds continue to react well to them. A similar argument can be applied in the case of Cena.
Cena has been one of the most polarising superstars in recent times as he has been a face for over 13 years. His only heel run came in 2002 when he turned on Billy Kidman.
Cena got his trademark rapper gimmick while he was a heel and it worked wonders with the crowd. As a result, he became hugely popular. Cena rocketed to success after a successful heel run and went on to become the "Face of the company".
Many rumours have suggested a heel turn before Wrestlemania 33 for his widely speculated match against The Undertaker.
Hogan's heel turn and the formation of nWo is one of the most iconic moments in wrestling history. Although Hogan was a face for a long time, the ratings after he turned heel were phenomenal and the WCW buried WWE in ratings that year.
Cena has acted like a heel in many of his recent promos especially against Dean Ambrose, but we might never witness the full turn. As of now, convincing Vince of a Cena heel turn is an impossible task.
For latest WWE News, live coverage and rumours visit our Sportskeeda WWE section. Also if you are attending a WWE Live event or have a news tip for us drop us an email at fightclub (at) sportskeeda (dot) com.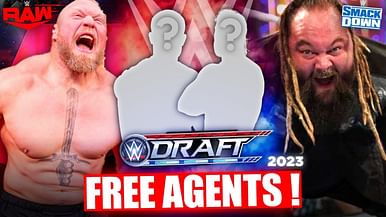 Brock Lesnar and 10 WWE stasr who are FREE AGENTS