Six-man tag match announced for Wrestlemania 29
6.96K //
18 Mar 2013, 13:56 IST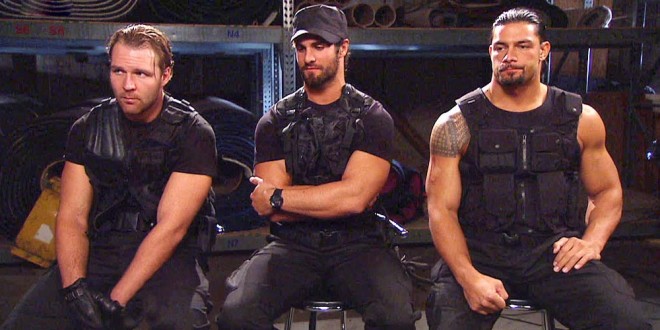 We're only three weeks away from the 29th annual WrestleMania, and it's shaping up to be a pretty solid card from top-to-bottom thus far. We've got two big title matches, the annual "Streak" match, and Triple H vs. Brock Lesnar. We can now add a six-man tag team match to the big event, as a result of the most recent edition of SmackDown.
The show kicked off with a tag team match, pitting The Rhodes Scholars (Cody Rhodes and Damien Sandow) against the team that have become known as the "Celtic Vipers" on Twitter, that being Sheamus and Randy Orton. Sheamus and Orton picked up the duke after Orton hit an RKO on Rhodes in a pretty standard tag team match. During the post-match celebration, The Shield's music hit, and Orton & Sheamus began looking all around the arena for them. Instead of coming out through the crowd, however, Dean Ambrose, Roman Reigns and Seth Rollins appeared on the TitanTron. Ambrose told Orton and Sheamus they were standing in The Shield's ring, and it was criminal that The Shield hadn't been booked for WrestleMania yet. On that note, they challenged Orton and Sheamus to find a partner and face them in a six-man tag team match at WM29, to which both Orton and Sheamus accepted.
Later in the night, The Big Show, who has been a recent victim of The Shield, offered his services. While Orton and Sheamus considered it, they instead chose Ryback, who has been a target of The Shield since day one. A while later, Orton and Sheamus were attacked by The Shield just before Ryback was scheduled to face Mark Henry. During the opening moments of the Ryback/Henry match, The Shield hit once again, attacking Ryback and eventually hitting him with the triple powerbomb.
To make Ryback's night worse, Mark Henry proceeded to "pick at the scraps", hitting three consecutive World's Strongest Slams on Ryback and officially inducting him into the "Hall of Pain".
While the six-man match is official, you do have to wonder if Henry will somehow be involved as well, considering WWE has been building up to a feud between Henry and Ryback pretty much since the day Henry returned from injury. It's because of this that it's interesting WWE didn't go with Henry/Ryback for WM29, but considering the way the feud is playing out, that could change between now and 'Mania time. I'm willing to bet it does, and Ryback gets out of the six-man to take on Henry, with Big Show once again offering his services to Sheamus and Orton.