What's the story?
The current plan for the Seth Rollins and Dean Ambrose storyline will see the pair team up and challenge the WWE Raw Tag Team Champions.
In case you didn't know...
Rollins and Ambrose were both formerly in The Shield, however, the pair fell out when Seth Rollins turned heel on his fellow Shield members to join Triple H and form The Authority.
In recent weeks, the pair have been reluctantly reunited against The Miz and his Miztourage, however, whilst Rollins seems to fully committed to teaming with Ambrose, Ambrose remains hesitant to trust Rollins, given his prior turn.
The heart of the matter
Rollins and Ambrose will pair up at SummerSlam to face Cesaro and Sheamus. Original plans called for Sheamus and Cesaro to defend in a multi-person tag match, whilst Rollins and Ambrose were poised for a triple threat match with The Miz.
However, creative have decided to stick with the Shield reunion storyline, which is set to culminate with Ambrose finally accepting the traditional Shield fist bump - most likely after winning the Raw tag titles at SummerSlam.
What's next?
After defeating The Miztourage in a 2-on-3 handicap match on Raw last night, the pair is likely to turn their attention to Raw tag titles as early as next week's Raw.
Author's Take
I had very little interest in seeing The Miz and Dean Ambrose working together any longer, despite the addition of Seth Rollins.
Despite the fact this is somewhat of a Shield rehash, it does feel fresh in the current climate and does solve the issue of Cesaro and Sheamus not having any viable opposition with The Revival being heels and the program with The Hardyz thoroughly exhausted.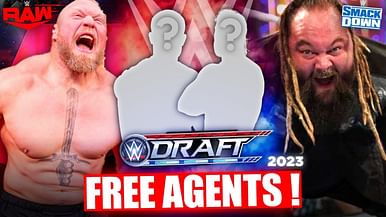 Brock Lesnar and 10 WWE stasr who are FREE AGENTS
Edited by Nishant Jayaram