SK Speculation: Where is Dolph Ziggler?
6.24K //
10 Aug 2017, 20:47 IST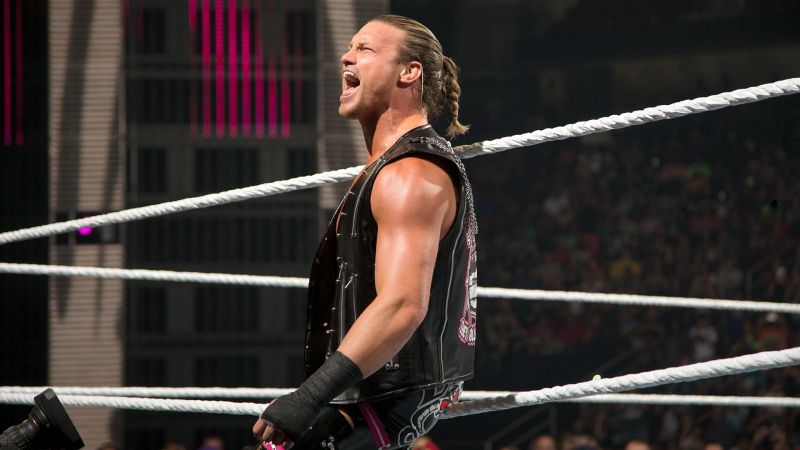 What's the story?
Dolph Ziggler has been absent from WWE TV for over a month now. In the mailbag portion of today's Wrestling Observer Radio, Dave Meltzer speculated as to why that could be.
In case you didn't know...
Dolph Ziggler seemed to be one of the immediate beneficiaries of the 2016 WWE Draft. "The Showoff" went from treading water to a high profile SummerSlam championship match against Dean Ambrose, before transitioning into a major feud over the Intercontinental Championship with The Miz.
Ziggler turned heel at the beginning of this year, a change of alignment that fans had been screaming out for for a long time. Nothing changed, however, and the former World Heavyweight Champion has had a disappointing 2017 to date.
The heart of the matter
The two-time World Champion hasn't been seen on WWE TV since the Independence Day battle royal to decide a number one contender to the United States Championship. That was won by AJ Styles, and Ziggler has been absent from TV ever since.
He is still being used against Shinsuke Nakamura at live events, but Meltzer is speculating that his absence from TV can be put down to a lack of creative. Ziggler isn't involved in a feud of any kind right now, and as such, the decision has been made to keep him off television for the time being.
The idea is that WWE has no push for Ziggler as things stand, so they have no reason to use him on television. The former Intercontinental Champion will continue to be used at live events, but expect his absence from SmackDown Live to continue.
What's next?
It won't be a surprise if Ziggler is kept off TV for the foreseeable future, but the next few months could well be critical for the man himself.
Rumours suggest that there isn't a whole lot of time left on his WWE contract, so could The Showoff decide to follow the lead of Cody Rhodes and others and try his hand elsewhere?
Author's take
It is difficult to see where Dolph Ziggler fits into the future plans of WWE. He is still an immensely talented performer, but the prevailing feeling is that his best days are behind him, at least from a creative point of view.
Ziggler has a lot of other strings to his bow, and has made no secret of his desire to move away from pro wrestling at some point. Could that time be coming sooner rather than later?