SmackDown vs Raw: Which brand had the better champions of the week
1.40K //
Timeless
Brand warfare is a concept WWE loves to utilize when exaggerating the bitterness between Raw and Smackdown Live these days, but almost every wrestling fan who has been watching WWE long enough realizes that the war between Smackdown Live and Raw is purely artificial. As only when Survivor Series comes knocking, then Raw and Smackdown Live decide to forcefully hate, loathe and detest one another for no reason what so ever.
But if WWE were serious about their concept of brand warfare they would put time and effort every week to ensuring that the competitive nature between both brands stay heated, and while that may seem like too much to ask from a creative team that doesn't put much thought into their booking plans, it is certainly intriguing to find out which brand was more superior. And for what its worth, everyone knows that Smackdown Live completely knocked Raw out this week in terms of booking, but let's find which brand was superior to the other in another category-the success of their champions.
As champions represent the division they are leading and most importantly, they are one part of the success of their respective brands, so which champions outperformed their peers on the opposite brand this week? Let's find out.
---
#1 Midcard Champions: Shinsuke Nakamura vs Dolph Ziggler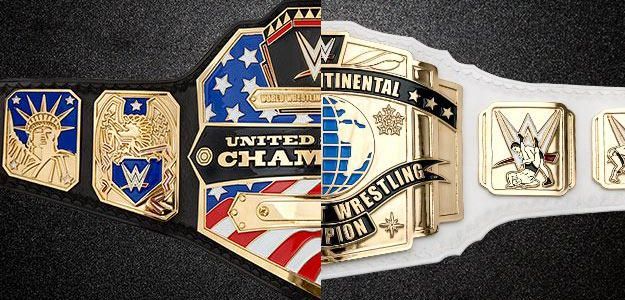 This week both Dolph Ziggler and Shinsuke Nakamura graced the squared circle and it was a strong showing from both men. But which midcard champion outperformed the each other?
United States Champion: Shinsuke Nakamura
The fact that Shinsuke Nakamura was not even scheduled to compete on Smackdown Live for the last few weeks was truly disappointing, as his rivals in Jeff Hardy and Randy Orton are white hot at the moment. But WWE heeded fans concerns and sent "the king of strong style" out on Tuesday night to compete in a match against an unfamiliar opponent- R Truth.
Truth and Nakamura may not have had the best match of the night, but if WWE invested more time into this bout, these two talented in-ring workers could have possibly stolen the show. As R Truth was surprisingly in good ring shape against Nakamura than he had ever been in a couple of months, while Nakamura showed off more of his offense than has in months as well.
Overall the main thing that gives Nakamura an early edge in this debate is the fact that he took on a brand new competitor from Smackdown's midcard and not just the superstars he is feuding with is more beneficial to the United States Title's image. While most would say it was just a filler match, it was a filler match that actually moved the midcard forward.
IC Champion: Dolph Ziggler
Dolph Ziggler has been a serviceable IC Champion ever since he captured the gold from Seth Rollins on Raw a few months ago, and while that may seem like a harsh statement to make considering the amount work Ziggler puts into his matches, promos and the alliance between himself and Drew McIntyre, nothing has really felt truly amazing from "the showoff" in a long time.
Moreover, that complaint can only be accredited to the unfortunate booking from the Raw creative team, who has done more damage to the flagship show than progress. But this week The Showoff was involved in one the very few bright segments on a creatively dull episode of Raw, as he teamed with McIntyre to take on Rollins in a handicap match.
Ziggler and McIntyre would eventually pick up the win as the numbers game was just too strong for Rollins, thus progressing this narrative between these three men. As this could only mean that Dean Ambrose could return to help Rollins even out the playing field, and while you have seen this match a many times, it continues to be the only reason why Raw still has some credibility.
Winner: Shinsuke Nakamura
While both champions featured in high octane matches this week, it was Nakamura's booking that allowed him to stand over Ziggler in the end, as Ziggler's typical beatdown of Rollins isn't something new in wrestling. Moreover, the fact that Ziggler vs Rollins is the IC Title match at Summerslam and WWE has already given this match to the fans on several occasions is bad booking.
While Nakamura's storyline withJeff Hardy and conflict with Randy Orton stays fresh as those men have been kept away from the US Champion so their match at Summerslam could feel a bit brand new. Also, the fact that Nakamura can thrive away from his usual programme shows the ability of the man to make others look good in the ring and his capability of being a unique US Champion.