Survivor Series 2012: Odds, Wants & Predictions
2.89K //
18 Nov 2012, 11:30 IST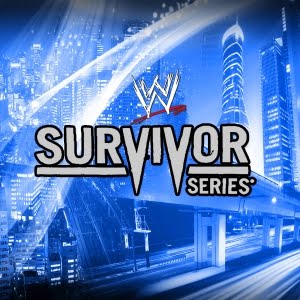 The last of the "Big Four" PPV's is happening tomorrow, and it doesn't really hold as much excitement as it should. Although the PPV has a few good matches lined up, there seems to lack any build-up or unpredictability. Here are my odds, wants, and predictions for the annual PPV.
Justin Gabriel & Tyson Kidd vs. Jinder Mahal & Heath Slater
Odds: Mahal and Slater have a 1-2 chance of winning, while Gabriel and Kidd have a 1-5 chance of winning.
Want: Honestly, I don't care who wins this one, as it won't make any difference to either participants careers, but since they are trying to build some momentum behind 3MB, it would make more sense for them to pick up the victory.
Prediction: Heath Slater picks up the victory for his team via pinfall.
Team Foley vs. Team Ziggler
Odds: Team Foley has a 1-2 chance of winning, while Team Ziggler has an extremely slim 1-12 chance of winning.
Want: This one is also a little difficult for me, because both teams could benefit from a win. Team Ziggler winning would give much needed momentum to Ziggler and build-up to him cashing in, and Wade Barrett and Team Rhodes Scholars could use the little boost too. However, the Miz is in the process of turning face, and being one of the survivors on his team would really help. I think the thing that would please me most is if Randy Orton were to turn heel on his team, giving Team Ziggler the win while starting a feud with the Miz.
Prediction: Team Foley wins, with the Miz and Randy Orton being the last men standing.
Eve Torres (c) vs. Kaitlyn
Odds: Kaitlyn has a 1-2 chance of winning her first Divas Championship, while Eve has a 1-7 chance of retaining.
Want: Eve to win and hopefully start a feud with AJ.
Prediction: Eve retains her title in a short match.
Antonio Cesaro (c) vs. R-Truth
Odds: R-Truth has a 1-2 chance of winning his 2nd US Championship, while Antonio Cesaro has a 1-4 chance of retaining.
Want: Antonio Cesaro needs this. He is young and in the prime of his career, and R-Truth is nearing the end of his. It would be a huge mistake for R-Truth to win.
Prediction: Antonio Cesaro retains his title after a surprisingly good match.
Big Show (c) vs. Sheamus
Odds: Big Show has a 1-2 chance of retaining his title, while Sheamus only has a 1-6 chance of winning.
Want: There's a lot of things that I want. I want Sheamus to do something different with his character, and I want Big Show to become better, and I want Dolph Ziggler to cash-in. Sadly, probably all of those things won't happen.
Prediction: Big Show wins, Ziggler DOESN'T cash-in.
CM Punk (c) vs. Ryback vs. John Cena
Odds: Ryback has a 1-2 chance of winning his first ever championship, Cena has a 1-3 chance of picking up another title, and Punk has a 1-7 chance of making the 1-year mark in his title reign.
Want: CM Punk needs to win. There is no other option. The Rock is waiting for him at the Royal Rumble, and WWE knows that. Ryback, however, needs to keep his momentum going. Therefore, the best option would be for Punk to pin Cena for the win.
Prediction: Punk wins after a little interference from Brad Maddox.