The current state of Sami Zayn
700 //
10 Mar 2018, 18:26 IST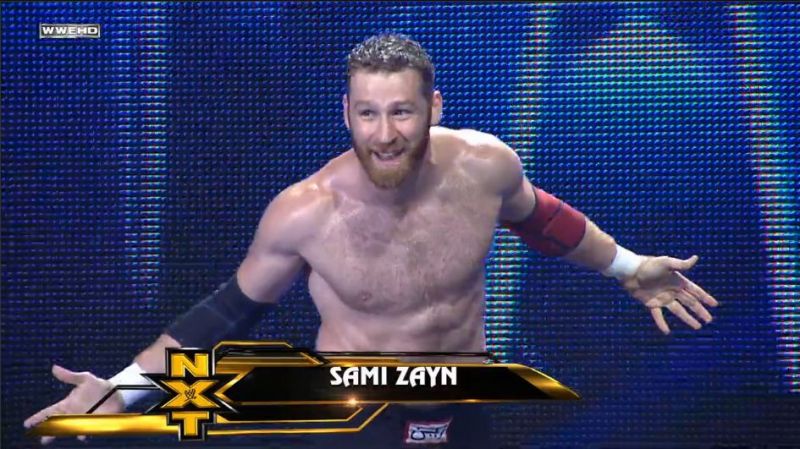 Rami Seibei also known as Sami Zayn, debuted in WWE NXT in 2013. For around two years, Zayn was a struggling hero, clawing his way to the top of NXT. With the fans by his side, and after years of hardship, he battled through Cesaro, Tyler Breeze, Tyson Kidd and Neville to finally reach the NXT Championship. Over two long years, his story was told beautifully, on NXT.
From there, however, it has been a long road downhill. Both, the character of Sami Zayn, and the type of stories told by him has seen a downward trend. After losing his championship to a rising star at the time in Kevin Owens, injury befell Sami. This sidelined him for the better part of a year, and by the time Zayn was back, NXT had moved on. Former best friend Kevin Owens was on the main roster, and NXT had a new champion in Finn Balor.
Zayn's uneventful time after coming back from injury in NXT, was no fault of his. Fans were clamoring for his debut on the main roster, and anything he might have done in NXT was perceived as just too late in the game. Even his brilliant match of the year against a debuting Shinsuke Nakamura was just a distraction. He needed to be on the main roster.
Since debuting on the main roster, The Underdog from the Underground has had fleeting moments of sincerely great storytelling. He fashioned an underrated rivalry with Braun Strowman, and endeared himself to the audience, while Strowman was made to seem a monster.
Zayn also had a fantastic series of main roster matches with Kevin Owens. But even with these sorts of matches, he hasn't struck gold on either Raw or Smackdown, unlike his friend Kevin Owens, who is one of the most popular stars in the WWE, currently.
Owens has been Universal, United States and Intercontinental champion, and has also had multiple Pay-Per-View main events. Zayn, on the other hand, has held no title in the main roster. Unless you count the Royal Rumble match, he has also had no PPV main events.
Zayn aligned with Owens and turned over to the dark side. Although Zayn has been more entertaining than his babyface self, 'The Sami & Kevin Show' hasn't been the most captivating.
It's said in theatre, that an audience will cheer a villain played with sheer commitment, rather than a hero played without it. So, what should we do with Sami Zayn? With sheer commitment, he plays a half-committed villain!
While Sami always performs with great zeal, it's hard to know whether to cheer or boo him. He flip-flops from a beloved to a dorky babyface, and now from a heel to a conflicted one.
WWE has not had the best track record dealing with NXT prospects, especially with Sami Zayn. I remain hopeful, however, that Zayn will bounce back as he often does, and make this conflict an integral part of the character's history.
If this analysis proves anything, it's that Sami Zayn is a conflicted character, and that Rami Seibei is a persistent wrestler.