The Good, the Bad and the Ugly of Survivor Series 2012
1.91K //
22 Nov 2012, 17:27 IST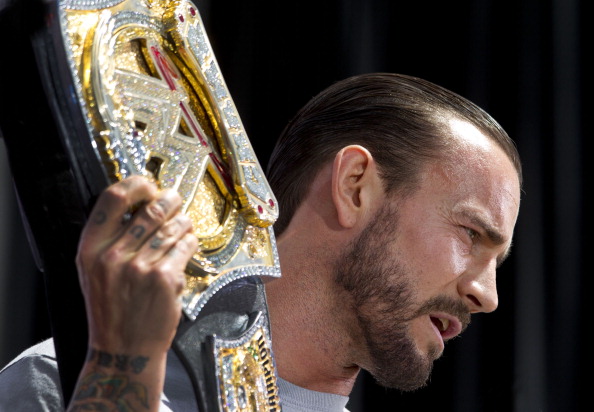 Survivor Series 2012 was a PPV that might induce mixed reviews. With a lot of things going against what fans had intended, this PPV has surely generated a lot of mixed emotions. With CM Punk retaining his title courtesy Dean Ambrose, Seth Rollins and Roman Reigns, and celebrating his title reign of one year, and Big Show getting hold of the title, there is a lot more to lookout to in the days to come.
Let us now look at the moments that were the good, the bad and the ugly of the Survivor Series:
The Good
- Dolph Ziggler pinning Randy Orton. I'd say this was the best moment of the entire PPV for me. For a long time I've been waiting for Ziggler to pin a main event guy and finally the moment has arrived. Ziggler, despite all his talent, seemed to be one step below the likes of Orton, Del Rio and Wade Barrett. But in this PPV the WWE finally made him do what none of us expected. Ziggler pinned Orton to win the match for his team which wasn't something I expected at all. Guess Vince's involvement lately in the creative team is finally paying off.
- NXT Invasion? Dean Ambrose, Seth Rollins and Roman Reigns interrupted the main event of the PPV and beat up Ryback, costing him what looked like a sure title victory. Punk then pinned Cena to retain his title. Putting aside Punk's victory, something that was expected, I am more interested in this interference from these three NXT superstars. Are we looking at another invasion of sorts? I feel that with Vince assisting the creative team this is a possibility. I hope the WWE brings out something better than last time. Hopefully Ryback doesn't turn out to be another Cena and take on the entire NXT invasion group. A meaningful invasion showing equal potential on both sides will make things a lot more interesting.
- CM Punk is Champion for a year now. Punk has now successful retained his title for a year. Does that mean he gets to beat Cena's record? Yes it does seem a possibility now. I guess the WWE wants to make Punk look strong when he faces The Rock at Royal Rumble and there isn't a better way to do it than making Punk hold the Championship belt till then. So what happens to Cena? I hope they turn him heel. That will also give bored fans some solace from the highly stale Super Cena that we have all endured for so long.
- Big Show and Sheamus give us a great match again. I don't think any of you will disagree with what I have to say with regard to this match. Big Show vs Sheamus was again a cracker of a match. I for one didn't expect Big Show to lose the title but handing Sheamus the win seemed somewhat convincing. The match was indeed great with a lot of shifts in momentum. Big Show didn't look too dominating but at least he gets to enjoy the Championship for more than a month now which is pleasing to many Big Show fans.
- Punk with Heyman promos. If there is a person good on the mic in the business today, it has to be Heyman. Punk and Heyman promos during the event, despite consuming a bit of PPV time did prove to be interesting. With exceptional mic skills, both Punk and Heyman did a very good job, proving that they are the best at what they do.
The Bad
- Antonio Cesaro vs R-Truth match proved no point. Without doubt, one of the most talented superstars in WWE today is Antonio Cesaro, but his title reign unfortunately is going nowhere. While his feud with R-Truth is itself meaningless, their match at Survivor Series didn't make much of a difference either. I don't know why R-Truth was brought into this feud in the first place. However, with no disrespect to R-Truth we have to agree to the fact that Cesaro wasn't in his best form last night. He needs to show a bit more involvement in his personality, and the creative heads need to give him a match that can set the pace for his growth in the business.
- Alberto Del Rio Eliminates the Miz. Really? Are you joking? After all that hype to include Miz into the team you give Miz such a send off? I was extremely disappointed seeing the Miz get eliminated by Del Rio. Yes, I agree Del Rio is a great competitor but I feel that the Miz deserves more credit. Though the Miz looked slightly botchy in the match, it is high time that he got the push that he deserves.
- David Otunga, one of the members in Team Ziggler was in my opinion the worst choice. I would have preferred a different player in the team. Otunga looked completely out of touch and half his moves did not connect properly. He is one of the best botchers I have seen. Personally, if I made a list of worst performers in a PPV, Otunga would surely feature in it.
The Ugly
- Brodus Clay. I still can't believe I felt this guy would end up in the top draw during his debut. I agree that his size is intimidating, but Clay still needs some time to get his moves right. We saw him botch a lot of moves last night and thankfully he was eliminated first in the match. Clay needs some time training and a gimmick makeover to garner some attention.
- The AJ-Vickie segment doesn't seem to be interesting, to say the least. With regard to the PPV, I don't think it was worth it at all. Waste of PPV time and I'm sure a lot of people just hated the photoshopped proof that AJ showed. All right, the RAW after the PPV did have an unimaginable twist but even that hasn't impressed me since this segment is nothing but a storyline from TNA that WWE has tried to remake.
- The crowd was disappointing this Survivor Series in Windy City, Chicago. A part of the blame must go to the initial matches that took place. The first three matches were a snooze fest, with the Divas match proving to be a huge nail in the coffin. It was only after the Team Foley vs Team Ziggler match that the crowd looked a little excited.
On the whole this was an ordinary PPV with nothing much to talk about except for a few moments here and there. Had it not been for the unexpected finishes at the end, this PPV would surely have turned out to be a catnap for many.
One thing that the WWE has now realized is that the WWE is no longer dependent on Cena for ratings. This is quite visible with Cena's constant losses to CM Punk in PPVs. Hopefully this initiates Cena's heel turn which has been anticipated by several fans for a very long time.