TLC main event changed, Punk out with injury
2.11K //
09 Dec 2012, 13:01 IST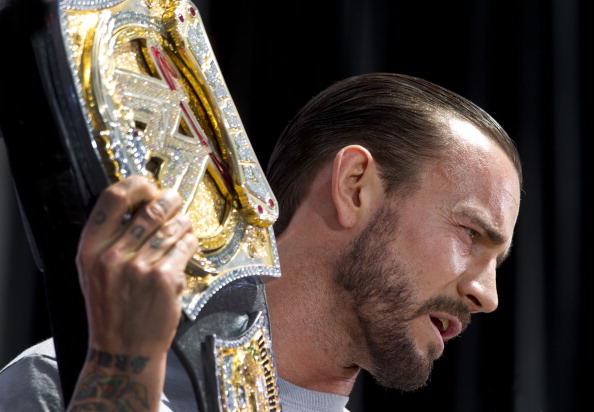 The original plan for the upcoming TLC pay-per-view was for CM Punk to defend his title against Ryback in a rematch from both Hell in a Cell and Survivor Series. A few weeks back, Ryback took Monday Night RAW hostage and refused to leave the building until Vickie Guerrero gave him what he wanted, that being one more WWE Championship match against Punk. However, he demanded the match be a Tables, Ladders and Chairs Match, and was given exactly what he wanted.
However, that match will no longer happen. According to the storyline, Punk was injured this past Monday night when Ryback hit the ring and first delivered Shell Shocked to Punk, which he then followed up with ladder and chair shots, only to cap things off with a big powerbomb through a table. In the storyline, Punk was injured as a result of the attack, receiving a torn meniscus that would require surgery. In reality, the injury was pre-existing, and this was simply an excuse to get Punk off television to get the injury taken care of.
Punk has already undergone surgery to repair the injury, and the surgery was a success. Although he will miss some ring time, it will not be a significant amount, and should be fully ready in time for the Royal Rumble pay-per-view in January. As a result, Punk will be remaining WWE Champion while out of action, and likely will still appear on television in strictly speaking roles for a few weeks. At the same time, Ryback is still expected to get a championship match in the future, possibly right before or after the Rumble.
So, where does that leave Ryback? He will still be competing at the TLC PPV, and will still be competing in the show's namesake match. However, he will now be competing in a 6-man tag team match. Ryback will now partner with the WWE Tag Team Champions, Team Hell No! (Daniel Bryan and Kane) against all three members of The Sheild (Dean Ambrose, Roman Reigns and Seth Rollins) in what should be the group's first official televised match (unless things change between now and then). Ryback, Bryan and Kane have been having their problems with the new faction over the last few weeks, and will finally get their hands on them. What is interesting about this match is that, despite it being a 6-man TLC Match, there will be no climbing to claim a prize. Instead, this match will be won by either pinfall or submission, for the first time in the match's history.