WWE RAW 30 had a ton of great moments, but the night ended with a huge surprise that nobody anticipated, especially those involved in the main event of the evening. Fans were pleasantly surprised, but the participants were not.
Austin Theory was battling Bobby Lashley in a No Disqualification Match for the United States Championship. Lashley seemingly had the reigning champion beaten when Brock Lesnar made his return. The Beast laid out both stars, F-5ing Theory onto Lashley, allowing A-Town's Finest to win the bout.
It appears Bobby Lashley's focus will no longer be on the United States Championship, but instead fully focused on The Beast. If that's the case, The Now will need new contenders to challenge for his coveted United States Championship.
There's a plethora of talented stars Theory could battle going forward. He has several enemies on the red brand, plus there are other stars new to the show or potentially joining the roster who could theoretically challenge him for the gold. Which superstar may want to win the United States Championship?
Below are five possible challengers for Austin Theory following WWE RAW.
---
#5. Mustafa Ali has been chasing the United States Championship
Mustafa Ali is an underrated star. He's been wrestling since 2003 but didn't join WWE until 2016. Ali was part of the Cruiserweight Classic and later became a standout on 205 Live before transitioning to the main roster.
Ali and Theory aren't strangers to each other. The two have been at each other's throats off and on since Mustafa returned to WWE television last year. The Disruptor's goal is clear: he wants the United States Championship.
Given his goal, Mustafa could potentially challenge Theory for the belt. The only issue is that Theory said he was done giving Ali title opportunities after their last bout on RAW. Of course, Mustafa didn't win the title thanks to interference from Dolph Ziggler, so he rightfully deserves another opportunity.
---
#4. Dolph Ziggler has had issues with Austin Theory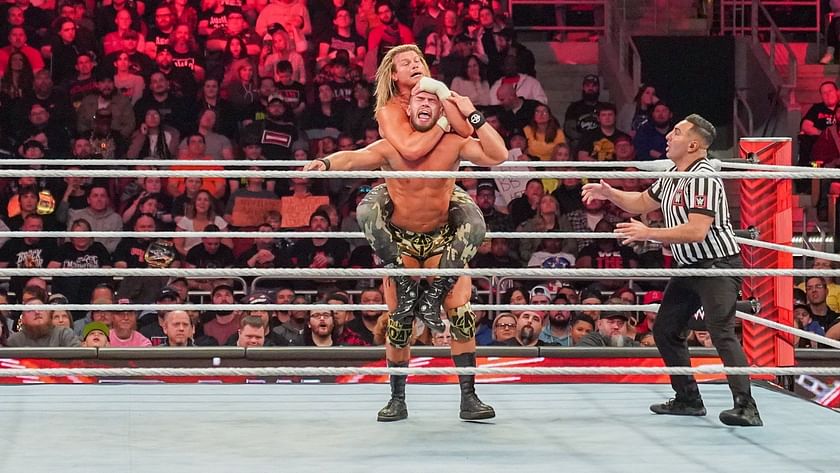 Dolph Ziggler is a tremendous superstar. He's captured numerous titles during his time with WWE. This ranges from tag team and mid-card gold all the way up to the World Heavyweight Championship.
As noted, Dolph Ziggler has had his own issues with Theory. The Now has cheated and attempted to seriously harm Dolph in the past, and despite Ziggler showing Austin some respect, animosity persists.
Their issues could boil over into an official rivalry on WWE RAW and even upcoming Premium Live Events. The former World Heavyweight Champion has held plenty of gold, and he'd no doubt like to once again hold the United States Championship. Beyond that, though, Ziggler knows that beating Theory and shutting him up temporarily would feel just as sweet as a title win.
---
#3. Bron Breakker could join WWE RAW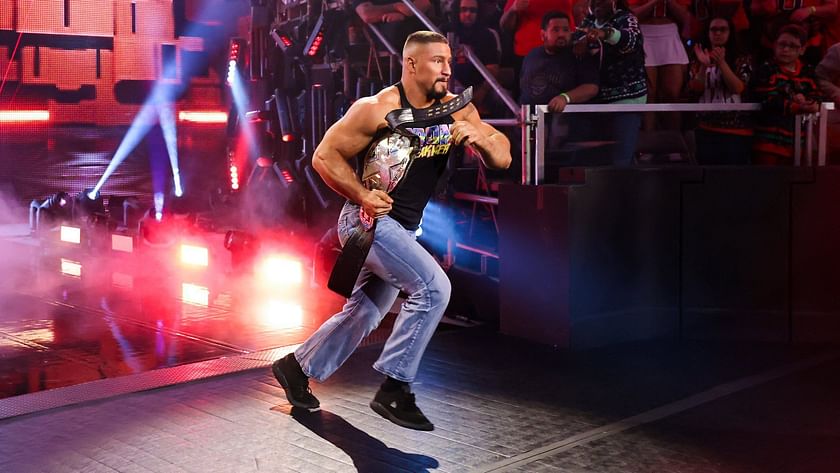 Bron Breakker is an absolute stud of an athlete. The second-generation superstar is the son of WWE Hall of Famer Rick Steiner and the nephew of Scott Steiner. He's the current NXT Champion in his second reign with the belt.
The Big Bad Booty Nephew doesn't have the history with Austin Theory that most others on this list do. Theory was main roster-bound while Breakker was just attempting to break out, meaning their paths haven't really crossed. That, of course, could quickly change.
Fans and insiders alike know that Breakker joining the main roster is a matter of "when" and not "if". He will inevitably join RAW or SmackDown and likely make a major splash immediately.
One way to turn heads is by immediately challenging for the United States Championship. Two of the top athletes of the next era of pro wrestling competing for the belt could solidify both stars going forward.
---
#2. Johnny Gargano and Theory have history together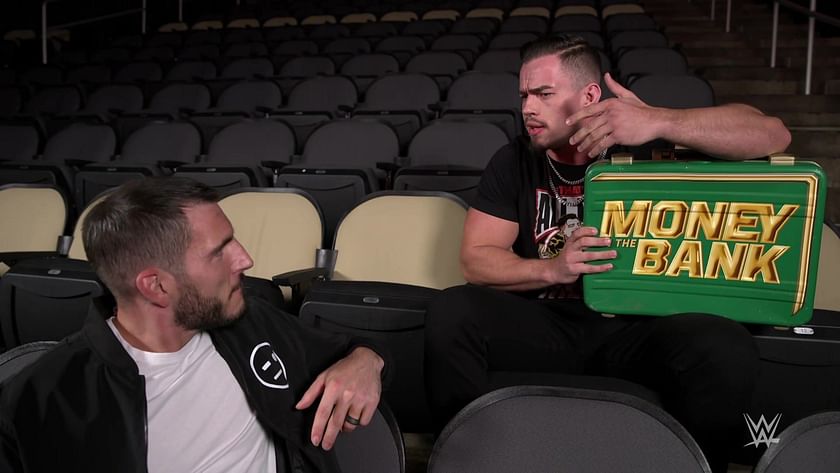 Johnny Gargano was arguably the heart of WWE NXT for quite some time. After spending years on the indie scene, he joined World Wrestling Entertainment and went on to become a top star on NXT, even winning every title available to male stars on the brand. He joined RAW in 2022.
Theory and Johnny Wrestling have a lot of history together. Austin served almost as a son to Johnny while in NXT where both stars were part of The Way faction alongside Candice LeRae, Indi Hartwell, and Dexter Lumis. They've also had less-than-pleasant interactions on the main roster.
Gargano could be the next star to challenge for the WWE United States Championship on Monday Night RAW. While Johnny has been out of action due to an injury, he could be back in the near future. If he is back in action, he'll almost certainly want to win his first belt on the main roster.
---
#1. Bronson Reed recently debuted on the red brand
Bronson Reed is an intimidating beast. The WWE RAW star first broke out in Australia, but later found success internationally before joining NXT, where he held the North American Championship. He returned to the company just a handful of weeks ago and is looking to make a tsunami-sized splash on the main roster.
Austin Theory and Bronson Reed aren't strangers to each other. While the duo haven't yet clashed on the main roster, they did have a handful of singles matches on NXT television in 2020 and 2021. The massive Reed won each of those bouts.
Given Bronson's success rate against The Now, he could see challenging for the United States Championship as almost a guaranteed title win. While Theory has leveled up in the two years since they last fought, Reed has also improved. Which star will win if they clash? WWE fans may get to find out soon.