Two #1 contender matches announced for TLC
4.59K //
12 Dec 2012, 13:39 IST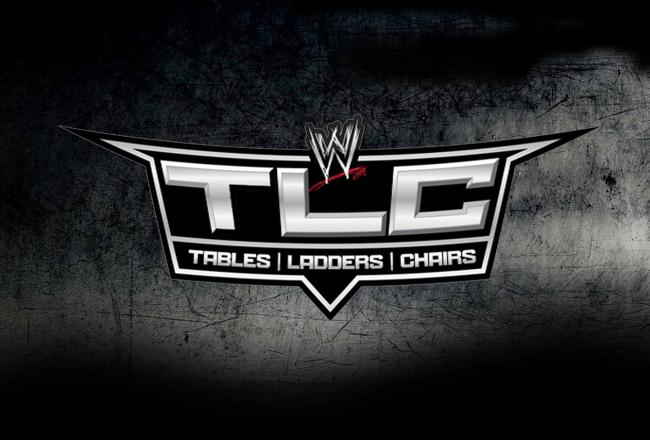 We are just over four days away from Tables, Ladders & Chairs, the very last WWE pay-per-view of 2012 (and, if you're foolhardy enough to believe the Mayans, the very last pay-per-view ever. But that's another story for another day). While we still don't have a Tables Match announced yet, two number one contender matches have been made.
The first one announced is what is being called a "Santa's Helper" battle royal, and it will be to determine a new contender for Eve Torres' divas championship. This match will be airing on the pre-show on WWE.com, and all of the divas will be dressed in Santa Claus-themed outfits, as you would probably guess. WWE does something like this every year, so there's really no surprise. The announced competitors so far are former champions Alicia Fox, Layla and Natalya, as well as Kaitlyn, Tamina Snuka, Rosa Mendes, Aksana and both members of the Funkadactyls (Cameron and Naomi, who will be making her WWE in-ring debut), all looking for their first championship. Former RAW general manager AJ is noticeably absent from this list, but that is likely playing into her current storyline with Vickie Guerrero. While a couple of other competitors could be added at the last minute, it's likely this is the entire list.
The other match, which should be far more interesting, will be a rematch of the one that happened just a couple of months ago. The Rhodes Scholars (Cody Rhodes and Damien Sandow) will be taking on the masked duo of Rey Mysterio and Sin Cara. These two teams fought each other in the finals of a number one contender's tournament back in September and October, with The Rhodes Scholars picking up the win and moving on to face current WWE Tag Team Champions Team Hell No! (Daniel Bryan and Kane) at the Hell in a Cell pay-per-view. Although the challengers were victorious, they only won the match via disqualification, resulting in Team Hell No! retaining the titles. Despite deserving a rematch, they have yet to receive one, but they now have a chance to make that happen. If I were a betting man, I'd put my money on the Scholars to win in this match, especially with WWE being so high on both members. Regardless of when the match happens, I also predict the Scholars will go on to defeat the champions for the titles this time around. Team Hell No! have had a good run, and lasted longer than I predicted. However, they are becoming somewhat stale, while the Scholars are really getting over with fans as major heels. Look for new champions this Sunday.