Vince McMahon: CM Punk injured; out of TLC, 6 man tag team match announced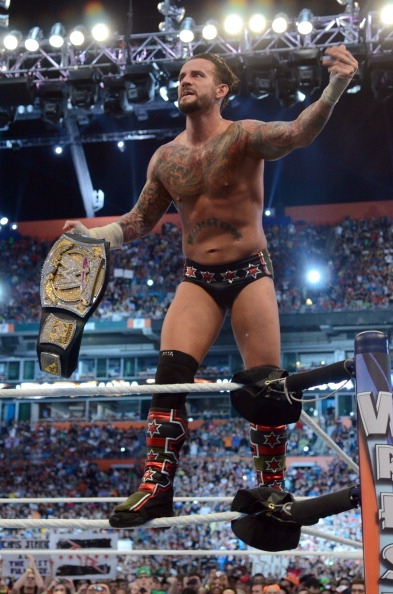 WWE.com has announced that CM Punk has been ruled out of the WWE pay-per-view TLC which will be taking place on December 16th. CM Punk was injured on Monday night on RAW after Ryback brutally assaulted him. CM Punk reportedly underwent a surgery on his knee yesterday to repair his partially torn meniscus (read full details here). The word is that the surgery was successful but CM Punk will be in no condition to defend his WWE title against Ryback at TLC.
WWE Chairman Vince McMahon issued a statement regarding this and a new match at  TLC has been announced featuring a team of Dean Ambrose, Seth Rollins and Roman Reigns as 'The Shield' against Team Hell No and Ryback.
Vince McMahon's statement read:
"During CM Punk's brief, albeit brutal encounter with Ryback this past Monday on RAW, CM Punk suffered a knee injury. The surgery to repair Punk's partially torn meniscus was successful."
"CM Punk will be in no condition to defend the WWE Title against Ryback at the TLC Pay-Per-View," the statement read. "However, Ryback does deserve a WWE Title match against CM Punk and will have the opportunity in the very near future."
"Recent events on RAW have led me to make the following match at the TLC Pay-per-view. Dean Ambrose, Seth Rollins and Roman Reigns, "The Shield," will take on Team Hell No and Ryback. This match will be a Tables, Ladders and Chairs match and for the first time ever, it will be decided only via pinfall or submission."