What makes WrestleMania such a great event
6.16K //
21 Nov 2012, 18:38 IST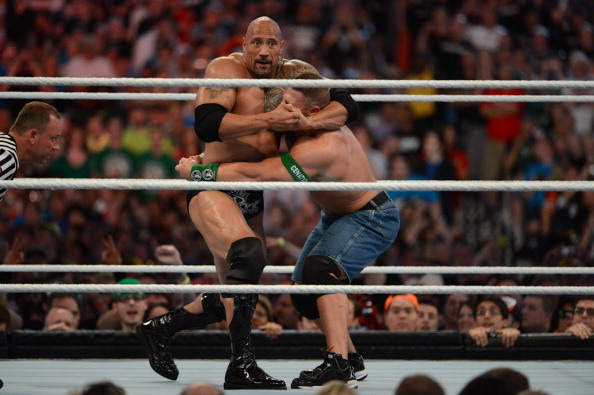 WrestleMania is the grandest stage of them all, the biggest event in sports entertainment. These are the slogans that make WrestleMania what it is today.
As we get closer to WrestleMania 29, I want to talk about why WrestleMania is not just another event. Why it is so big? In my opinion, the answer is this:
BIG NAMES
WrestleMania is a big event because of big names. Every year, WWE puts their best talent on the WrestleMania card. Wrestlers like Stone Cold Steve Austin, The Rock, John Cena, Shawn Michaels, The Undertaker, Triple H and many more of wrestling's biggest stars make WrestleMania what it is today.
BIG MATCHES
I personally feel that the WWE every year reserve their biggest matches for WrestleMania. If you do not agree, check out the matches between Shawn Michaels and The Undertaker at WM25 and WM26, Triple H and The Undertaker at WM27 and WM28, Bret Hart vs Austin at WM13, Austin vs The Rock at WM17, and Brock Lesnar vs Kurt Angle at WM19.
CELEBRITIES
Every year, WrestleMania features the biggest stars of the USA like FloRida, Kim Kardashian, Snoop Dogg, and many more, which put the glamour quotient at WrestleMania, which in turn works for WWE every year.
Also, some other things which really make the show what it is are The Undertaker's undefeated 20-0 streak, Shawn Michael's greatest performance at WrestleMania, the main event matches and crowds of over 75,000.
Well, these are just some of the highlights of my WrestleMania memories, and there are many more, but as a WrestleMania fan every year, I watch WrestleMania to see some great action and have amazing memories.