8 Superstars whose last WrestleMania match was their WWE pay-per-view finale
7.23K //
Timeless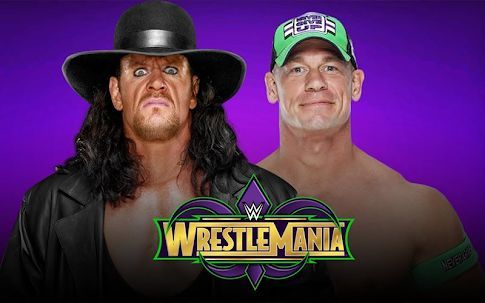 Monday night, while waiting for the bizarre-yet-awesome trainwreck that was Ultimate Deletion, WWE fans watched John Cena further his likely Wrestlemania feud by continuing to call out The Undertaker to confront him for a match in New Orleans.
Internet speculation says that at least one of these men will step between the ropes at WrestleMania 34 for the very last time; some rumors even hold that both The Undertaker and Cena may be hanging up their respective trench coat and jorts after this year's show.
While some of them may have had matches on free TV, in other promotions, or at house shows after their WrestleMania finale, here are eight superstars who never wrestled on WWE pay-per-view again after their last dance on the Grandest Stage.
Some knew at the time that this was the end, while others received tragic news in the wake of their Wrestlemania Moments, and some just faded away. While many men have faded away after returning through the WrestleMania curtain, these are the most notable.
---
#8 "The Macho Man" Randy Savage
Previous Wrestlemania resume:
Wrestlemania 2 - defeated George "The Animal" Steele in an Intercontinental Championship Match
Wrestlemania 3 - lost to Ricky "The Dragon" Steamboat in an Intercontinental Championship Match
Wrestlemania 4 - defeated Butch Reed, Greg "The Hammer" Valentine, and One Man Gang in WWF Championship Tournament matches, defeated Ted DiBiase for the WWF Championship in the tournament finals
Wrestlemania 5 - lost to Hulk Hogan in a WWF Championship Match
Wrestlemania 6 - teamed with Sensational Queen Sherri to lose to Dusty Rhodes and Sapphire in a mixed tag team match
Wrestlemania 7 - lost to The Ultimate Warrior in a Retirement Match
Wrestlemania 8 - defeated "The Nature Boy" Ric Flair in a WWF Championship Match
His Finale
The tenth annual Wrestlemania, at New York's Madison Square Garden, saw Savage take on a former ally, turned anti-American Japanese sympathizer, Crush in a Falls Count Anywhere Match. When either man scored a pinfall anywhere in the arena, the man pinned had sixty seconds to re-enter the ring or he would lose. Savage got the win after pinning Crush in the backstage area, then hoisting him up on an improvised pulley on a piece of scaffolding.
It Was the End Because
Vince McMahon was vocal about Savage not being young and current enough to promote in the era of up-and-comers like Bret Hart and Shawn Michaels, and tried to keep Savage on the announce desk throughout the rest of 1994. He can be heard trying to salvage the commentary at that year's King of the Ring from being sunk by Baltimore Colts legend Art Donovan but to no avail.
Savage made his final WWF appearances on Monday Night RAW in October, then was announced as having left the company in November; he debuted with World Championship Wrestling in December, and never appeared again on WWE pay-per-view before his death in 2011.