WrestleMania Preview: The Undertaker vs CM Punk
2.52K //
19 Mar 2013, 01:08 IST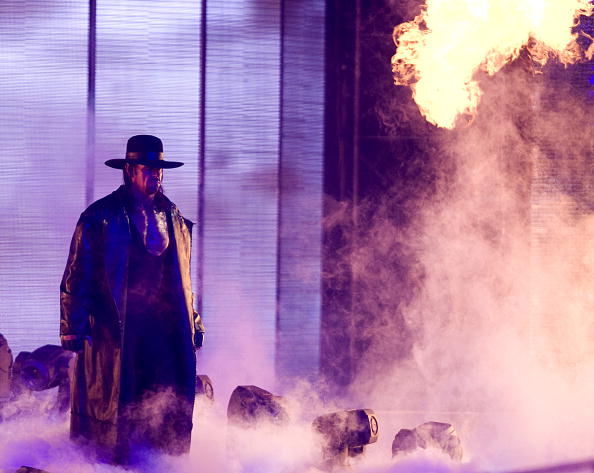 With less than three weeks left for the biggest wrestling entertainment pay-per view of the year, the most popular or the most talked about match would definitely be the one between John Cena and The Rock for the WWE title. However, let me assure you that WrestleMania is more than just one match. It has been built on traditions that date back as far as 1985.
Apart from all the attention that the title matches are currently receiving, many tend to forget the matches regarding The Undertaker during the build-up to one of the biggest PPV's of the year.
Despite The Undertaker being 20-0 in WrestleMania, this year in particular poses a different kind of threat to the unbeaten streak of the Dead Man. The March 4 episode of  the ' old school RAW' marked the return of The Undertaker, who signalled to the WWE universe for a challenger to beat his streak, like the previous few years. The response was quite fantastic despite being obvious. CM Punk, Randy Orton, The Big Show and Sheamus declared themselves front-runners for the match-up, prompting RAW General Manager Vickie Gurrero to set up a Fatal 4-Way to determine the Dead Man's opponent.
The Fatal 4-Way match saw CM Punk emerge victorious, with the help of Paul Heyman. Despite having problems of his own, Heyman stood by the side of the former WWE Champion, eventually helping him win. The match started with Punk opting to stay outside the ring, which proved to be a brilliant plan, as Sheamus, Show and Orton took out each other with their respective signature moves. Apart from having a few problems, and with The Big Show using his signature move the W.M.D., Punk had no problems in making contact with Orton's skull, finally sending himself through with the G.T.S.
Soon after qualification, the mind games began. Punk would go on to brag about breaking The Undertaker's streak during the memorial service of The Undertaker's late manager Paul Bearer. However, a week later, the Undertaker would make an appearance in the match between Punk and Kane, just after Kane was hit by the G.T.S. After a little tussle with Punk, Bearer's urn and Kane, Punk would go on to escape the scene.
With the ongoing mind games, the fact that Punk just lost his WWE Championship belt and the gruelling match against John Cena, it sums up how much is riding on CM Punk to pull off one of the biggest upsets in sports entertainment. However, the onus would be on The Undertaker to maintain the longest streak in sports entertainment and extend his streak to 21-0. But will we finally see 20-1 for a change?
Please let me know what you think will happen on April 7 in the comments section below.