WWE: 15 Greatest Technical Wrestlers – Number 2
5.06K //
08 Jul 2013, 23:53 IST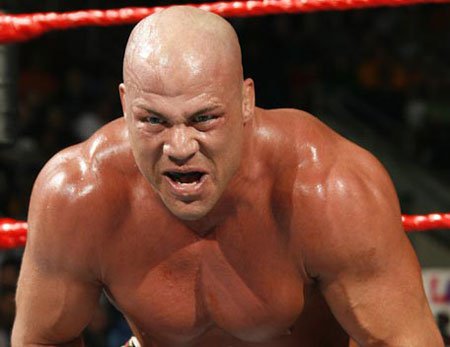 Going back to our series to find the greatest technical wrestlers in the history of WWE, today, we come down to number 2. Till now, we've seen veterans and a few of current crop of wrestlers who were fortunate enough to travel around the world, and make a name for themselves. One needs to understand that to make it to the WWE, you do not have to be a good wrestler, but you have to be a good 'sports entertainer'. That makes the accomplishments of these guys that much more commendable, as they weren't only great technical wrestlers, but they managed to be 'sports entertainers', and connect with the WWE audience.
Today's pick is one of those wrestlers, who managed to find a way to get over with the audience, and as time passed by, he reinvented himself, becoming one of the most entertaining 'superstars' by early 2000s. He is universally praised as one of the greatest technical wrestlers to have graced a wrestling ring. It is famously said that no list of 'top 5 greatest technical wrestlers' can be complete without his name. He is also the only Olympic gold medalist in the history of WWE. By now, it might be quite obvious who this wrestler is. He is none other than Kurt Angle.
With credentials like that, Kurt Angle attracted offers from the big three: WCW, ECW and the WWF. Angle went to ECW as per Shane Douglas' request, but what transpired there changed Angle's mind as he soon signed up with Vince McMahon's WWF. Kurt Angle was immediately placed in major feuds, and he was soon given the European and Intercontinental titles.
By 2000, Kurt Angle was pushed as a main eventer, as he first won the King of the Ring tournament and was then involved in a love triangle, along with Triple H and Stephanie McMahon. Angle then won the WWF championship, and was then involved in perhaps the greatest pure wrestling feud in WWE history, along with Chris Benoit, as they put on some of the greatest technical wrestling matches in the history of professional wrestling.
Kurt Angle would then go on to play an important role in the Invasion angle, and won the WWE and WCW championships during the Invasion storyline. Kurt Angle was then involved in a lengthy feud with Edge, which arguably kick started Edge's singles career, and Kurt was responsible for his long term success.
Kurt Angle was then involved in a memorable feud with Brock Lesnar, and put on some memorable matches with him. During the initial part, Angle had to take some time off because of a surgery he had to undergo, and then returned to resume his feud. After his feud with Lesnar ended, Angle then briefly feuded with Eddie Guerrero, before facing issues with his neck once again, and was made an on-screen character.