5 best women heels of all time
4.92K //
16 May 2015, 16:06 IST
Even though Naomi and Tamina are doing well in their heel gimmicks, it has been a well established fact in the women's division that for the longest time Creative didn't really give the women competitors much room to develop their characters. But there have been times, even though they're few compared to their male counterparts, where women have really had clear, demarcated character traits which made them a babyface or a heel. Heels, as history goes, have been far more intriguing. Getting them to watch you and boo you is an achievement in itself.
Here are the top 5 heels in the history of women's wrestling in WWE-
?
5.Sunny
When Sunny made her way into the World Wrestling Federation, a hypermasculine world in itself, she created a little chaos of her own. Not only did she become the most desirable woman in the company, she quickly started gaining a lot of heat as a heel manager. Her manner of extreme self- importance made her become one of the prime recipients of boos from the audience but despite that reaction, the audience paid a lot of attention to her.
And who can forget the infamous 'Sunny days' comment by Shawn Michaels meant for Bret Hart, which nearly ended his marriage!
Whether it was as a tag team manager or just being by herself, Sunny did bring along a little chaos.
4.Sable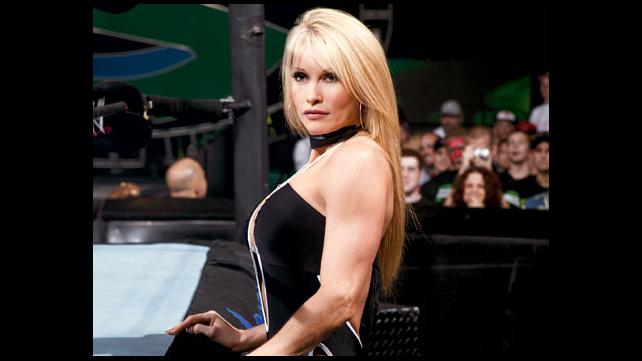 If Sunny's on the list, can Sable be far behind? These two women were known to be fierce rivals off-screen, but what made Sable a great heel has nothing to do with Sunny. Sable is one of the prime, most unrecognized reasons why the Attitude Era was so successful. Her risque gimmick was a result of what the company wanted the Attitude Era to be. She played her part impeccably. But soon she left the company with a lawsuit.
but she returned in 2003, to an audience that welcomed her after all those missing years. She began a pretty invasive feud against then Smackdown General Manager- Stephanie McMahon. She even seduced Vince McMahon on her way to spite Stephanie even more. This may be the only time when Stephanie McMahon enjoyed a great, immensely popular babyface run. A part of that popularity was because how much Sable made the crowd want to see her get avenged by Stephanie.