WWE Evolution: 3 Wrestlers who definitely won't be performing at Sundays show
2.87K //
26 Oct 2018, 01:15 IST
The WWE's upcoming Evolution pay-per-view is set to be a historic event for the company. It will become only the second ever all-female PPV, following in the footsteps of TNA's 'One Night Only: Knockouts Knockdown' event from 2013, and it will be the high-point of the WWE's huge push to elevate their women's division.
Most female wrestlers would dream of performing at such a historic event, however a number of well known wrestlers have ruled out a potential appearance. Here are three of the most notable names that will definitely not be appearing at the event this Sunday.
---
#3 Jazz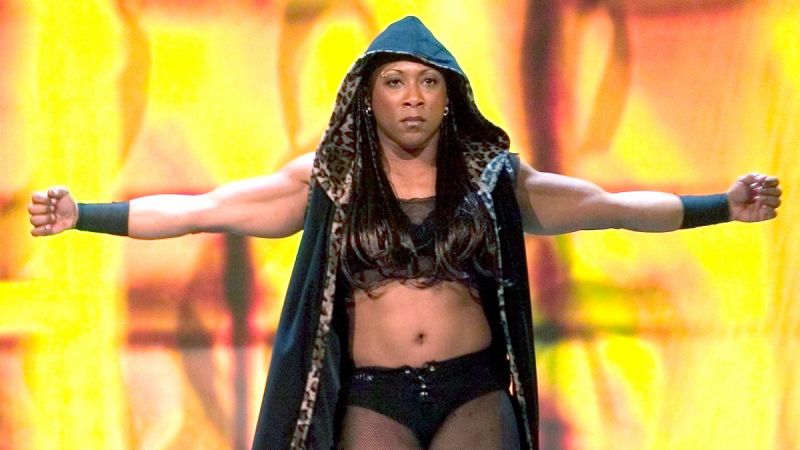 Jazz starred in the WWE during a good portion of the 2000's. She was often pushed into high profile storylines, and the 44-year-old managed to capture Women's Championship on two different occasions. Jazz has continued to wrestle since her 2007 departure and is currently the holder of the NWA Women's Championship.
The wrestler however soon put an end to any speculation that she would feature at the PPV by saying that she is focused on the NWA title and will definitely not be appearing at the event. She did, however, hint at a return to the WWE in the future, so this is clearly a case of the timing not being right.
---
#2 Velvet Sky
After leaving Impact Wrestling back in 2016, Velvet Sky stated that she would be a great addition to either NXT or the main roster. For those who don't know, Velvet Sky had a great run in TNA and she formed part of the memorable stable 'The Beautiful People'.
Due to Sky being a big name free agent, her name has been linked to the event, however, the 36-year-old put an end to any speculation last month. The former knockout stated she felt she was part of the original women's evolution in TNA, and her injuries from years of wrestling means that Velvet is now happy away from the ring.