WWE Live Event Results (November 9, 2012)
2.35K //
11 Nov 2012, 09:15 IST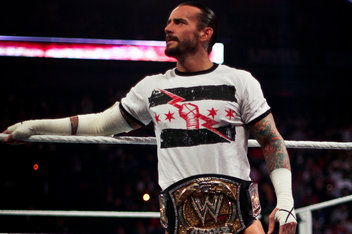 - Brodus Clay and Santino Marella def. Primo and Epico (with Rosa Mendes).
- Michael McGillicutty def. Tensai.
- Eve def. Layla and AJ in a Triple Threat to Retain the WWE Divas Championship. AJ Won the title only for Vickie Guerrero to restart the match. Eve won after the Match restarted.
- John Cena def. Dolph Ziggler.
- Antonio Cesaro def. Zack Ryder to Retain the United States Championship Title.
- Team Hell No def. Team Rhodes Scholars to Retain the WWE Tag Titles.
- Ryback def. C.M. Punk via DQ in a WWE Championship Match. CM Punk retained the WWE Championship Title.