WWE News: Arn Anderson hits a Spinebuster at WWE Starrcade
6.01K //
26 Nov 2017, 10:54 IST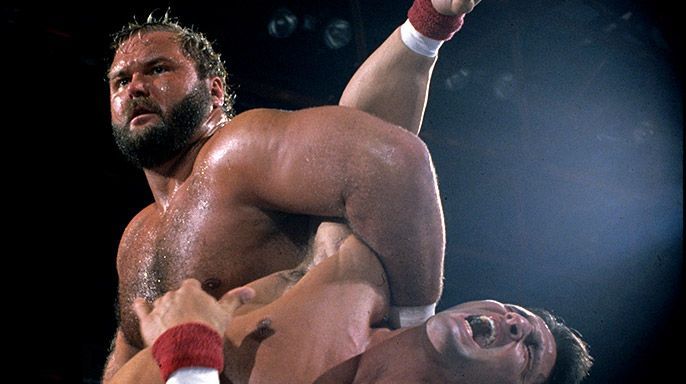 What's the story?
At last night's WWE Starrcade event held in Greensboro Coliseum, North Carolina, WWE Hall of Famer Arn Anderson laid Dolph Ziggler flat on his back with one of his legendary Spinebusters. You can check out the video below.
In case you didn't know...
Arn Anderson and his former stable known as The Foursemen have a lot of history with the event called Starrcade, most notably their feuds with The Road Warriors, Lex Luger and Sting back in 1987, 1988 and 1989 respectively.
The heart of the matter
WWE recently announced the return of Starrcade as a live event held in Greensboro Coliseum, North Carolina. Arn Anderson was the enforncer in the match between Bobby Roode and Dolph Ziggler.
The spat between Anderson and Ziggler began when Dolph decided to use a chair to his advantage in his match against Bobby Roode. Anderson advised Ziggler to drop the chair. This led to Ziggler smacking the WWE legend on the head.
Anderson was obviously not happy about this and entered the ring and proceeded to taunt Ziggler, who blindly ran into Anderson only to be on the receiving end of Anderson's famous Spinebuster.
Bobby Roode then hit a Glorious DDT on Ziggler and pin him for the three count. Anderson then returned to the ring to remind Ziggler that he was in 'Horsemen Country'.
It was truly a befitting day for The Enforcer to make his presence in the match known.
What's next?
With the return of Starrcade, we could see more appearances from legends who have a heavy association with the event. Perhaps Sting and Lex Luger could make appearances and not to forget, Ric Flair.
Author's take
The WWE seem to be using a ton of nostalgia acts in the past couple of months, and while it may seem cliche, the WWE Universe is really enjoying it. Personally I feel that what the promotion is doing right now is what is keeping the fans engaged every week.