WWE News: Bray Wyatt talks about losing most of his feuds
5.76K //
02 Oct 2017, 12:02 IST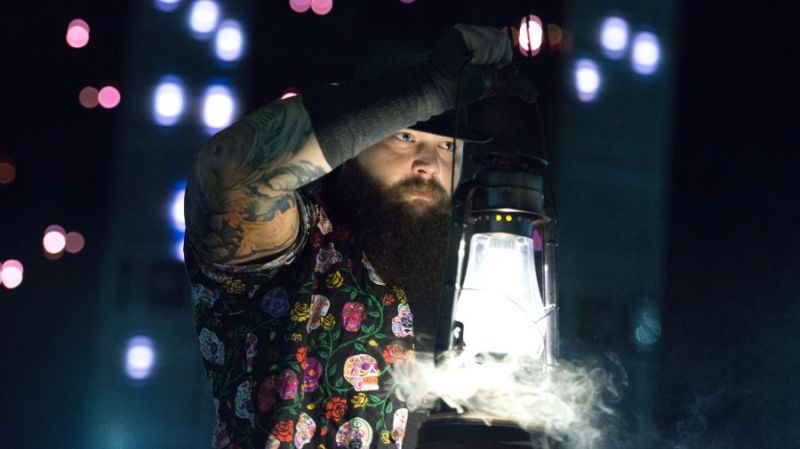 What's the story?
At the 2K18 launch event over SummerSlam weekend, Bray Wyatt spoke to UPROXX With Spandex about his propensity to come out on the losing end of the majority of his storylines.
In case you didn't know...
'The Eater of Worlds' Bray Wyatt has been performing on WWE's main roster since mid 2013 when he arrived alongside the other members of his Wyatt Family. Bray was initially a breath of fresh air in the company and one with momentum, picking up big wins against Kane, Daniel Bryan and others.
Things rapidly went south for Wyatt following his one-sided feud with John Cena in 2014. It was at this time that Wyatt began to gain a reputation as someone who will dominate feuds vocally but suffer in the ring, losing time and time again.
The threats of his consistently excellent promos proved more and more empty, and Bray Wyatt in 2017 is a character in need of a reboot.
The heart of the matter
During the interview, Bray responded incredulously to claims that he got the short end of the stick more often than not. Wyatt brought up his recent success, claiming all the while that those who believe he is a loser do not know what they are talking about.
"I was just World Champion. I was a Tag Team Champion last year. I beat Randy Orton, I beat Seth Rollins, I beat Finn Bálor last Monday. What are y'all talking about? What are you talking about? You don't know"
Whilst Bray certainly has a point regarding his recent championship success and big wins, the New Face of Fear went on to lose to Bálor at SummerSlam before doing so again at No Mercy. At this point, it is difficult to argue with the image of Bray as a heel gatekeeper and little else.
What's next?
Despite the feud reaching a satisfying conclusion at No Mercy, it seems as though Bálor and Bray are to continue feuding as Wyatt challenged Finn last Monday on RAW. With Bálor rumoured to be moving into a feud with WWE Universal Champion, another loss for Wyatt seems inevitable.
Author's take
The obsession with Bray Wyatt losing his feuds is somewhat tiresome. Whilst his character could certainly do with a freshening up, Wyatt has picked up many big wins along the way that seem to be forgotten more often than not. As an upper card heel, Bray is always going to lose more than not. That is simply how the business works.
---
Send us news tips at fightclub@sportskeeda.com