The Wyatt Family was an American pro-wrestling faction in WWE which mainly consisted of Luke Harper, Erick Rowan, and Braun Strowman alongside the leader Bray Wyatt. The group debuted in NXT and then went on to the main roster before its eventual break-up in 2017.
Wyatt Family Members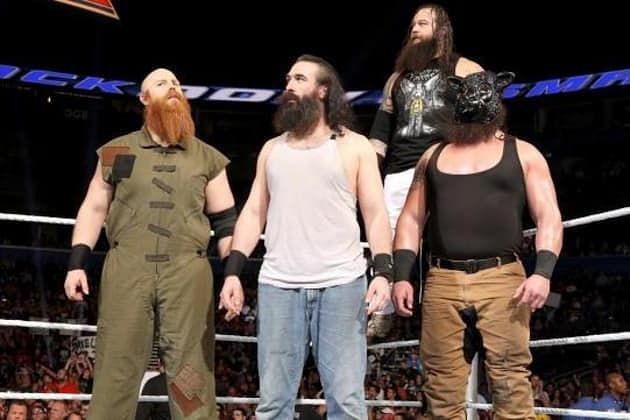 | | |
| --- | --- |
| Superstar | Time with the group |
| Bray Wyatt | 2012-2014, 2015-2017 |
| Luke Harper | 2012-2014, 2015-2017 |
| Erick Rowan | 2012-2014, 2015-2017 |
| Braun Strowman | 2015-2016 |
| Daniel Bryan | 2014 |
| Randy Orton | 2016-2017 |
Wyatt Family Championships in WWE
| | | |
| --- | --- | --- |
| Title | Reigns | Superstars |
| NXT Tag Team Championship | 1 | Luke Harper and Erick Rowan |
| WWE SmackDown Tag Team Championship | 1 | Luke Harper, Bray Wyatt and Randy Orton |
| Royal Rumble match | 1 (2017) | Randy Orton |
| WWE Championship | 1 | Bray Wyatt |
Wyatt Family History
Formation and time in NXT (2012-2013)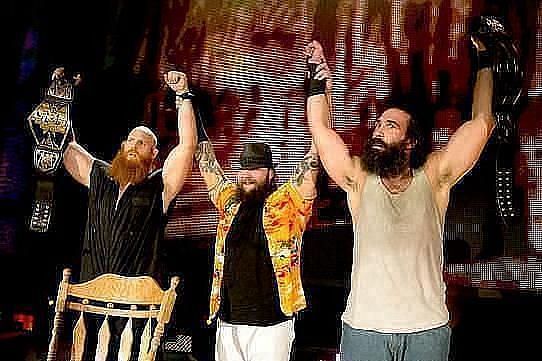 Windham Rotunda made his debut in NXT as Husky Harris before shifting to the character of Bray Wyatt at FCW in 2012. Later, that year FCW and the television show NXT were merged and rebranded into the pro-wrestling show NXT, and Wyatt was drafted there. The group was founded in November of that year by Wyatt. He introduced Luke Harper and Erick Rowan as a part of his group.
The three stars would go on to terrorize every tag team of NXT with their sinister antics. During their time at the Black-and-gold brand, Harper and Rowan also won the NXT Tag Team Championship. They lost their titles in July 2013 and then moved to the WWE main roster forever.
Debut on the Main roster and other feuds (2013-2014)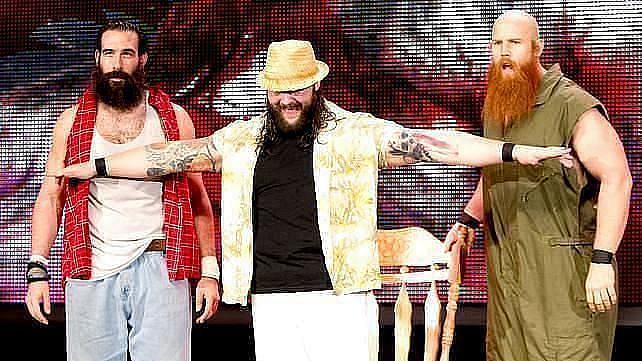 The Wyatt Family had become one of the most attractive acts during their time at NXT and thus fans were excited upon hearing the news of their arrival on the main roster. Vignettes had started airing on Monday Night RAW promoting the debut of the group as early as May. However, they made their debut in July 2013, targeting The Big Red Machine Kane.
The three continued to terrorize every team and attacked anyone that came their way. Harper and Rowan went on a winning streak before being defeated by Cody Rhodes and Goldust in October of that year. They would then shift their target to Daniel Bryan, in the hope of recruiting him into their group. Following numerous matches and interferences, Bryan finally agreed to join the Wyatt Family in January 2014. Their partnership was short-lived as Bryan turned his back on the family in the same month.
The Wyatt Family defeated The Shield at Elimination Chamber 2014 in a match that was met with great response from fans in the arena as they could not slow down cheering for either of the teams. Bray Wyatt then faced John Cena at WrestleMania XXX. His winning streak came to an end at the event where he got pinned by The Leader of Cenation.
Singles Pursuits (2014-2015)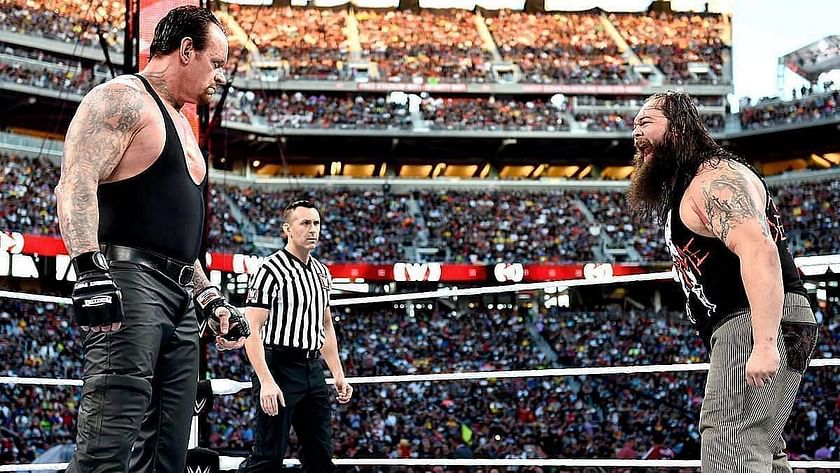 Following a two-year run together, The Wyatt Family was divided in 2014. During their time off, vignettes started airing where Wyatt announced that he was letting Erick Rowan and Luke Harper free. The three stars then made their returns separately. Wyatt attacked Dean Ambrose, beginning a three months feud with him.
Harper returned and joined Team Authority at Survivor Series, whereas, Rowan joined the other team, that is, Team Cena in the same match. While both Harper and Rowan were eliminated in the match, it was Team Cena who finally won the match. At WrestleMania 31, Bray Wyatt lost to The Undertaker, who was competing in his first match since losing his streak last year.
Rebuilding and Expansion (2015-2016)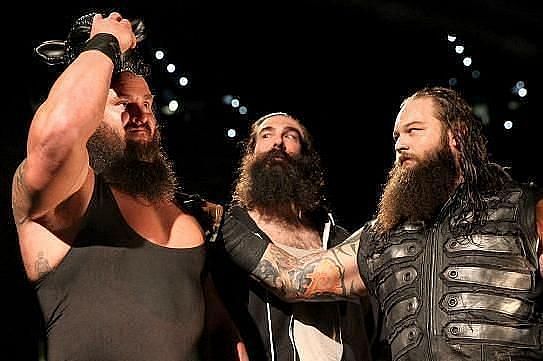 Following his defeats at the hands of The Undertaker, Wyatt indulged in a feud against Roman Reigns. At Battleground 2015, Harper interfered in the match between the two to help his former leader grab the victory. They lost to Reigns and Ambrose at SummerSlam where Wyatt got pinned.
However, Wyatt had one big trick under his sleeves. Harper and Wyatt contested a rematch against the two stars the next night on RAW. This match saw the debut of Braun Strowman. The giant standing at 7 ft tall has been a force to be reckoned with ever since. Erick Rowan also made his return a few weeks later.
At Hell in a Cell, Wyatt lost to Reigns. The Family attacked and carried The Undertaker on its shoulder later that night. The next night, they did the same thing with Kane. At Survivor Series, The Brothers of Destruction defeated The Wyatt Family (Harper and Wyatt) in a tag team match. All four members of the family then entered the Royal Rumble match but failed to win.
At WrestleMania 32, they confronted The Rock. Before they could beat The Rock, John Cena made his return to help The Great One take on The Wyatt Family. Their union was cut in July 2016, when they were separated in the WWE draft.
Randy Orton and Seperation (2016-2017)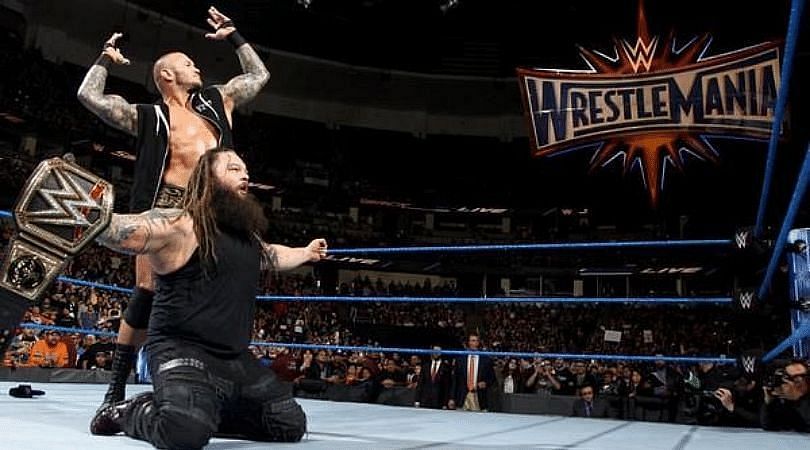 In WWE draft 2016, Bray Wyatt and Erick Rowan were drafted to SmackDown while Braun Strowman was drafted to Monday Night RAW. A few months later, Rowan was taken off programming due to a real life injury and around the same time, Harper returned from a real life injury and was drafted to SmackDown. Randy Orton started helping The Wyatt Family in their matches around the time and eventually joined the group, much at Harper's dismay.
The Wyatt Family also won the SmackDown Tag Team Championship while together. However, the tension between them was always on a rise. Orton and Harper could not work together due to their differences and constantly fought against each other. When the two were about to fight at Royal Rumble, Wyatt tried to interfere. However, Harper turned on Wyatt and gave him a Sister Abigail. A few weeks later, Orton also betrayed Bray Wyatt and defeated him at WrestleMania to win the WWE Championship.
In May that month, Erick Rowan faced Luke Harper at SmackDown in a match that Rowan won. This match is considered to be the official end of Wyatt Family.
WWE Superstar Bray Wyatt passed away on August 24, 2023 at the age of 36 due to a heart attack.
Brodie Lee or Luke Harper passed away in 2020 due to a lung disease.
No, Braun Strowman is signed to WWE on SmackDown and is currently away from programming.