WWE News: Bruce Pichard discovered a man who claimed to be The Undertaker's son
3.07K //
14 Sep 2018, 12:05 IST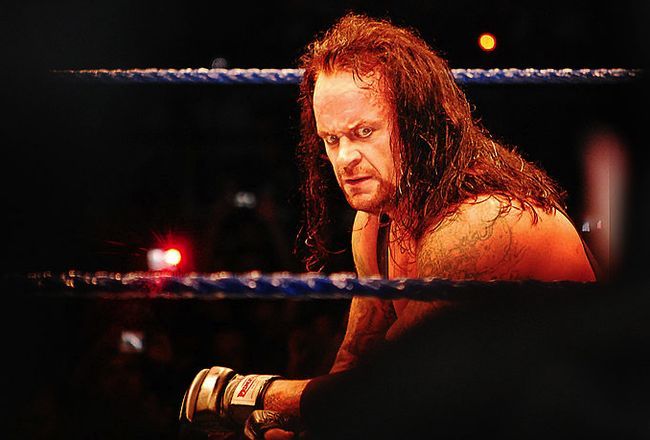 What's the story?
On a recent episode of Something To Wrestle With Bruce Pichard, the veteran talked about a very interesting topic that he discovered a man who claimed to be the Undertaker's son. (Thanks Ringside News for the update)
In case you didn't know...
Bruce Pichard once managed The Undertaker in the WWF from 1990 to 1991 under his ring name Brother Love. He continued to manage The Undertaker until 1991 when he sold his contract to Paul Bearer who then managed The Undertaker for a long time.
Pichard returned to the company next year and worked until 2008 where he was released by Stephanie McMahon.
He also made a one-off appearance on this year's WWE Raw 25th anniversary episode that happened on 22 January.
The heart of the matter
In 2016 he started his own podcast Something to Wrestle with Bruce Pichard with co-host Conrad Thompson where he discusses things related professional wrestling. This time he talked about a man who claimed to be the Undertaker's son.
Pichard booked an Uber Cab and while he was travelling in the car he talked about his podcast with the driver and suddenly the driver said that he has a direct connection with the world of wrestling. he then claimed that The Undertaker is his real dad.
"He didn't know who I was or what I did and I told him about my podcast and things and he said, 'yeah I'm kind of connected to the wrestling business.' I say, 'really? How that?' He says, 'well… my real dad is The Undertaker.'"
He said that he knows this is true because the guy who raised him is good friends with Undertaker's on-screen brother Kane.
"Then he goes on to tell me that the reason he knows this is true is because his dad, the guy who raised him as his dad is best friends with Undertaker's brother Kane. And that Kane and Undertaker don't really get along and they don't speak — they haven't for years and it goes back to early times and how when they were a kid they didn't get along."
While the driver was telling him about all these things, Pichard actually texted The Undertaker and explained the whole matter to him and Taker himself was shocked after listening to this.
"I'm looking at him like, 'is that right?' and the whole time I'm texting The Undertaker — the real Undertaker. 'Hey bro, I'm in an Uber in New York City' — 'Oh yeah? Where you going?' — 'To dinner, by the way your son is the driver.' And he's like: 'What?!'"
"So we go back and forth and I basically text him while this kid is telling the story and I guess I kind of left out that this guy could double for Mark Henry's brother but there were very few similarities to The Undertaker if you get my drift."
What's next?
The Undertaker is currently scheduled to face Triple H at the WWE super show-down which will happen at Melbourne, Australia. He is also going to make his return next week on Monday Night Raw where he will promote his match against The Game.