| | |
| --- | --- |
| Full Name | Bruce Prichard |
| Date of Birth | March 7, 1963 |
| Nationality | American |
| Birth Place | El Paso, Texas, United States |
| Height | 6 ft 1 in (1.85 m) |
| Weight | 249 lb (113 kg) |
| Family | Tom Prichard (Brother) |
Bruce Prichard: A Brief Biography
Prichard was introduced to the WWF by Bobby "The Brain" Heenan as brother love on 13th June 1988. He hosted an interview segment on the World Wrestling Federation's syndicated and cable television, which was publicized as "The Brother Love Show". He debuted on June 19, 1988, with a segment within the Wrestling Challenge.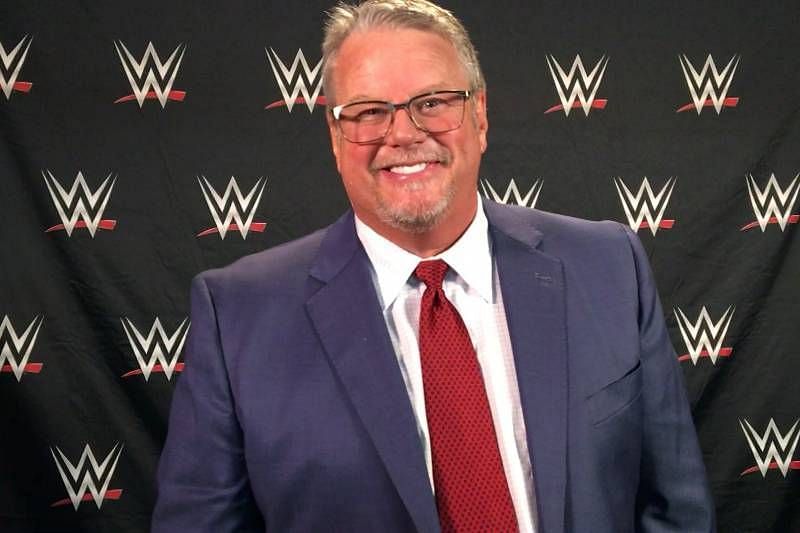 Manager and producer for World Wrestling Entertainment (1990–1993) (WWF at that time)
Served as the original manager of The Undertaker. During his time as Brother Love, he hosted The Brother Love Show where he would usually support the heel wrestlers His most popular televised event was that held at Madison Square Garden on January 21, 1991, when he was roughed up by the Ultimate Warrior, who was on his way to the ring to face "Macho Man" Randy Savage. The fight was just two days after Savage had caused the Ultimate Warrior to lose the WWF World Heavyweight Championship to Sgt. Slaughter at the Royal Rumble.
Brother Love Show (1988–1991):
Prichard debuted as Brother Love with his face painted red. His was a noisy and sycophantic character. His name was shown loudest with his attire - white suit, tight red shirt, white tie and topping up with a red rose. Moreover, his fingers were full of gold jewelry. He claimed he preached not the word of God, but "the word of love" and was best known for his disingenuous catchphrase "I love you!".
Wrestlers Managed
Bobby Lashley
The Undertaker
The Dark Patriot
Scotty The Body
Barry Horowitz
The Flying Nuns (Sister Angelica, Mother Smucker)
Best Known for
His role as producer and manager for the publicity of WWE, an American sports entertainment and integrated media company.
Manager of The Undertaker (1990–1991)
From 19th November 1990 (this marked his in-ring debut during a taping of WWF Superstars of Wrestling), Brother Love managed The Undertaker, who at that time was known as "Kane the Undertaker" for his in-ring debut during a taping of WWF Superstars of Wrestling. Brother Love managed The Undertaker until February 1991.
Controversy and release (1991)
Brother Love character that Prichard adopted was controversial because he started at a time when scandals involving televangelists including Jimmy Swaggart and Jim Bakker were in the highlights. Finally. he was released in 1991 due to personal problems but publicized as due to an "I Can See!" segment which was aired on television.
Departure from WWE
Brother Love left WWE after the "I Can See!" segment with Ultimate Warrior which was aired on Television at the end of 1990.
WWE Return
Prichard returned to the WWF in the late 1992 and portrayed two short-lived characters- The Wizard and Reo Rodgers.
Ring Name(s)
Brother Love
Reo Rodgers
The Wizard
Bruce Prichard
Nicknames
"The Expert"
Billed Weigh
235 lbs. (107 kg)
Place of Birth
El Paso,Texas,United States
Entrance Theme
World Wrestling Entertainment
"Rip It Up" by Josh Powell and Marc Williams
"Somebody Call My Momma" by Jim Johnston
"Ain't No Party" by Jim Johnston
Total Nonstop Action Wrestling / Impact Wrestling
"Under Attack" by Dale Oliver
People Also Ask
Does Bruce Prichard work for WWE?
Bruce Prichard will return to WWE as an "important" full-time member of the creative team, according to PWinsider.
How old is Bruce Prichard?
56 years (March 7, 1963)
How tall is Bruce Prichard?
6′ 1″