WWE News: Corey Graves responds to Booker T shooting on him
13.78K //
06 Feb 2018, 02:23 IST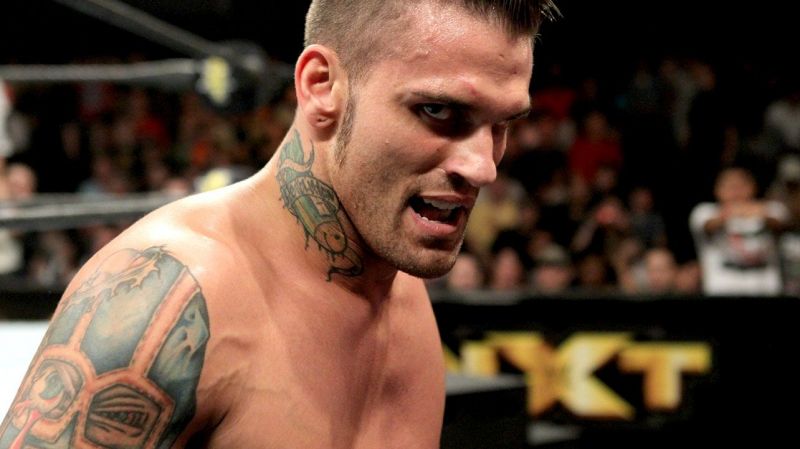 What's the story?
On the most recent episode of his Heated Conversations podcast, Booker T spoke about WWE's decision to bring back Jonathan Coachman to replace him on the RAW commentary team.
Not only did the Hall of Famer blame Graves for no longer being in the role, he also seemingly shot on Graves and challenged him to a fight.
Well, it didn't take long for the former NXT Tag Team Champion to bite back.
In case you didn't know...
Last week, it was announced that Booker T would return to his role as pre-show panellist and ambassador for WWE after ten months behind the announce table.
The former five-time WCW World Heavyweight Champion said the main reason was that people backstage thought Booker was going to physically assault Graves after some of their on-air clashes.
The former Harlem Heat member challenged the heavily tattooed commentator to a fight, after saying, "If I catch Corey Graves on the street, I'm going to do something to him."
You can read the rest of Booker's quotes on Graves from Heated Conversations here.
The heart of the matter
Well, it didn't take the former NXT talent too long to respond, but he was rather cryptic in his rebuttal.
What's next?
It doesn't seem like Graves is too bothered by Booker's remarks, but it'll be interesting if we hear any sly digs on RAW tonight or any more remarks on the next episode of Heated Conversations.
Author's take
Well, I still don't know if this is a work or a shoot. It's pretty obvious that, as on RAW, Booker T is a lot more bothered by this than Graves is - and the sarcastic former NXT Tag Team Champion is playing it completely cool after the Hall of Famer's threats.
Both men are great with words in their own way, so this is probably just how you'd expect Graves to reply to the promo.
---
Send us news tips at fightclub@sportskeeda.com