From the WWE Rumor Mill: Huge update on Brock Lesnar's future
5.33K //
13 Oct 2017, 12:30 IST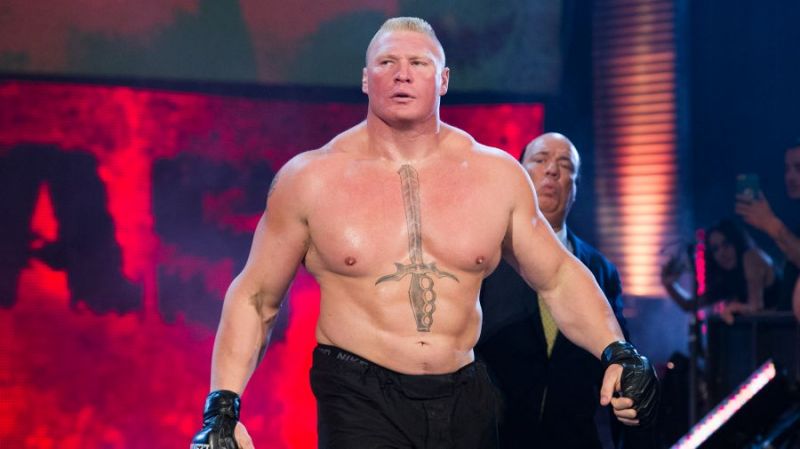 What's the story?
This week's Wrestling Observer Newsletter contains a huge update on the future status of current WWE Universal Champion, Brock Lesnar. The report states that Lesnar's current contract ends after WrestleMania 34 and has a renewal clause, with most people expecting it to be renewed.
In case you didn't know
Brock Lesnar may well be the most decorated combat athlete of all team. The Beast Incarnate has dominated both the professional wrestling and mixed martial arts worlds, winning world championships in WWE, UFC and NJPW.
Lesnar returned to WWE in 2012, and he became only the fourth Universal Champion in history when he defeated Goldberg at WrestleMania 33. Lesnar has since defended the title against Samoa Joe and Braun Strowman (along with a Fatal 4-Way defence against those two and Roman Reigns).
The contractual status of The Conquerer is a topic of frequent conversation in the pro wrestling world - how much longer will Brock Lesnar stick around?
The heart of the matter
The Observer is reporting that Lesnar's current contract has an option for renewal following WrestleMania 34, and most expect this to be invoked. Lesnar's final date under the current contract are assumed to be either WrestleMania 34 or the RAW following the Show of Shows.
The report goes on to state that WWE retains certain rights with Lesnar if the deal is not renewed, a sub-contract that runs through to the beginning of August 2018. All in all, the current feeling is that Lesnar is going to stick with WWE for the foreseeable future.
All of which makes a return to UFC increasingly unlikely. WWE allowed Lesnar to fight at UFC 200 whilst under contract, but Brock's subsequent drug test failures didn't reflect well on Vince McMahon and company. There have been rumours of a fight between Lesnar and Jon Jones, but that seems to be dead in the water at this point.
What's next?
Brock Lesnar's next Universal Championship challenger is unknown, but many believe that Finn Bálor will slot into the role around WWE Survivor Series. Lesnar is seemingly heading towards at WrestleMania 34 showdown with Roman Reigns, a repeat of the main event of 'Mania 31.
Author's take
Lesnar's role in WWE is a peculiar one. He is undoubtedly a huge draw, and he truly does feel like a special attraction. The fact that everything else feels below him is somewhat frustrating however, as a conveyor belt of modern stars are being fed to him in order to build him up for the 'Mania match with Reigns.
At this point, the WWE Universal Champion is equal parts useful and detrimental to WWE.