WWE News: Real reason why Owen Hart didn't join WCW after the Montreal Screwjob
3.97K //
08 Dec 2018, 18:53 IST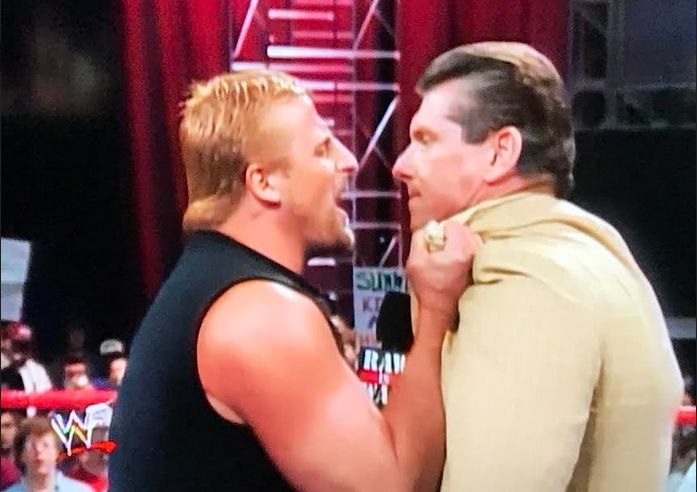 What's the story?
It's been discussed, debated and deliberated a million times. We finally have the answer to why Owen Hart did not follow his brother Bret to WCW, following the Montreal Screwjob.
Thank you to the master storyteller Bruce Prichard for the tale and Ringside News for the following quote. Another piece of wrestling history has been cleared for us all.
In case you didn't know...
The Montreal Screwjob happened when Bret Hart refused to drop his Championship in front of a Canadian crowd to his adversary - Shawn Michaels. When Michaels put Hart in the sharpshooter, Vince McMahon stopped the match and awarded the victory to Hart even though this wasn't the planned finish that Bret Hart knew of.
Hart would knock McMahon out cold soon after. It was presumed that Owen Hart would follow Bret Hart to WCW, but Owen never did. And today, we finally know why.
The heart of the matter
Bruce Prichard cleared up an age-old mystery on his podcast- Something to Wrestle with. This is what he had to say:
"Most of the contact was between Vince and Owen. I had talked to Owen just to find out where his head was and everything. Where he kinda fell in the fallout from Bret. Owen had the same mindset of 'Bret's not gonna take care of my family and this is what I'm used to, I'm home here in the WWF.' Most of if not all of the negotiations were done with Vince McMahon."
Unfortunately, Owen Hart would meet an untimely end. Fans still remember him for his incredible in-ring skills and his fun-loving attitude.
What's next?
Many fans want Owen Hart to be inducted into the WWE Hall of Fame. Mark Henry even made a plea for it during his own Hall of Fame induction. Maybe one day, it will happen.
---
Do you think Owen Hart should be in the WWE Hall of Fame someday? Let us know in the comments section below.