WWE News: Reby Hardy comments on the Jeff Hardy situation, Ultimate Deletion
4.07K //
15 Mar 2018, 13:19 IST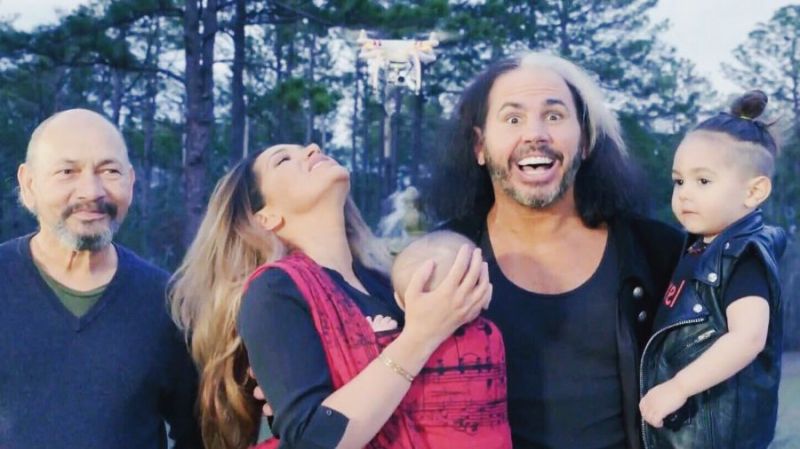 What's the story?
Reby Hardy, wife of WWE Superstar Matt Hardy, has taken to social media to speak her mind about the recent incident involving Jeff Hardy's arrest on a DWI charge and about the upcoming Ultimate Deletion between Bray Wyatt and 'Woken' Matt Hardy.
In case you didn't know…
This past week on Raw it was revealed that the Ultimate Deletion is set to air on the next episode of Raw. Rumour has it that the match has already been filmed at the Hardy Compound.
Recently though, there has been a speed bump on the way, as Jeff Hardy got himself arrested for a DWI charge and this arrest reportedly happened after Hardy was done filming the Ultimate Deletion. It remains to be seen whether his arrest will cause WWE to edit him out of the segment.
The heart of the matter
Reby has always been active on social media and is not known to mince words while commenting on any situation. Her recent comments indicate that she is extremely unhappy with the younger Hardy for jeopardising something that she and Matt have worked hard on.
As reported by Wrestlingnews, this is what she had to say to a fan on Instagram when asked about the importance of 'Brother Nero' in the Ultimate Deletion:
Matt has busted his a** to get to this point. He & I have been fighting for this to happen for nearly a year. After the hard work & $50k+ in legal fees that *WE* paid, I'm gonna have to say NO. He is not "needed". Jeff is clearly doing his own thing & it has nothing to do with us right now."
She again took to Twitter to vent her frustration about 'misinformation' being spread about the Ultimate Deletion match.
What's next?
Filming of the Ultimate Deletion has reportedly been completed, and the match is set to air next week on Raw. It is still unclear whether 'Brother Nero' will be a part of the match or if WWE will choose to edit him out of the segment altogether.
Author's take
It looks like Reby Hardy is justified in being upset with her brother-in-law for putting the Ultimate Deletion match in jeopardy. It remains to be seen how the unfortunate incident will impact Jeff Hardy's future in WWE going forward.
---
Send us news tips at fightclub@sportskeeda.com