WWE News: Seth Rollins confirms he is not injured
2.82K //
02 Feb 2018, 20:59 IST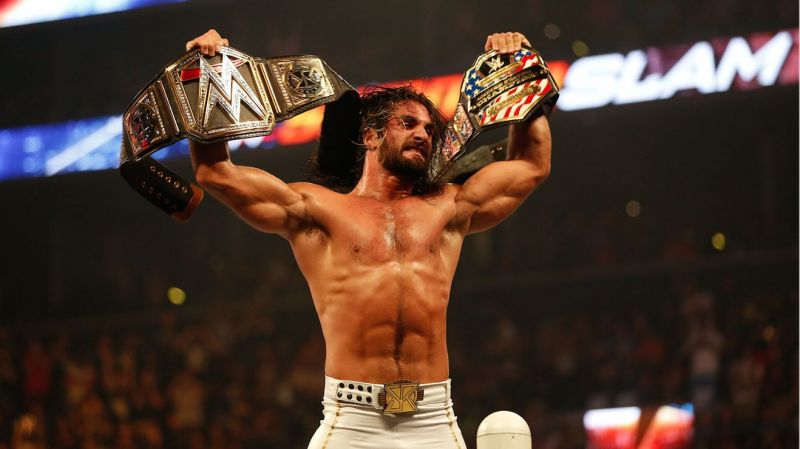 What's the story?
After a report yesterday from the Wrestling Observer Newsletter, the internet was abuzz with reports that Seth Rollins may have been working while dealing with a back injury.
However, The Kingslayer himself has confirmed he isn't injured, branding the reports as fake news.
In case you didn't know…
Well, Seth Rollins' past injuries have been very well documented, he suffered an incredibly serious knee injury while in what was undoubtedly the hottest streak of his career.
The injury could have been career-threatening, but Rollins mounted a monumental recovery with his journey from the hospital bed back to the ring being documented and released on WWE Network.
The heart of the matter
Dave Meltzer of the Wrestling Observer Newsletter revealed yesterday that Seth Rollins had been dealing with a bad back while working in two matches at the Royal Rumble - both in a lengthy spell in the Men's Royal Rumble Match and then in what was essentially a lengthy handicap match when Jason Jordan pretty much opted to sit out of their Tag Team Championship Match against The Bar.
The "injury" seemingly came right as tag team partner Jason Jordan was revealed to have a potentially serious injury too.
The reports seemed to gain legitimacy when neither man appeared on this week's WWE RAW, but it looks like reports of Rollins' injury are news to him.
The Architect took to Twitter to confirm that he's not injured and rubbished reports of any back problem.
Needless to say, it isn't unusual for a tag team to be kept off TV if one of them is injured - so Jordan's injury could be the reason we didn't see them on Monday.
What's next?
Well, you have to believe the man himself if he says he isn't injured. It should be noted that it would be highly unlikely that we'd have seen him in such precarious positions at the Royal Rumble had he been suffering from a back injury too.
Seth Rollins and Jason Jordan did however recently lose their WWE RAW Tag Team Championships to Cesaro & Sheamus, but there's no word yet on if and when a rematch will take place.
I guess we'll have to wait and see if they turn up on RAW this week!
Author's take
Well, it's always good news when a talent isn't injured, especially one with as much potential and star power as Seth Rollins.
While he may not be vying for any singles championships right now, he has still been a mainstay on TV recently with The Shield reunion that unfortunately never gained the momentum it should have due to injuries to the other two men who make up the Hounds of Justice, but a Tag Team Championship run has kept Rollins on TV and we know WWE could easily put any Championship belt in the company on him and no-one would throw a flag on it.