WWE News: Triple H comments on Shawn Michaels working one more match
7.38K //
14 Jun 2018, 01:30 IST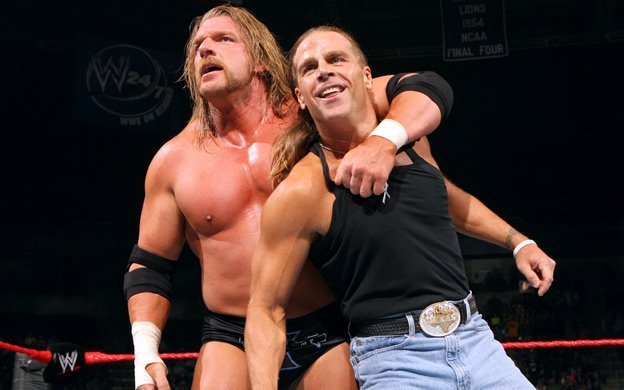 What's the story?
Last week, legendary Superstar got the whole WWE Universe buzzing, by saying that he was open to a return, perhaps in a one-off match or in a tag team match with Triple H as his partner.
During an NXT TakeOver conference call, Triple H commented on a potential return of the Heart Break Kid to WWE. Credit to PWInsider for the update.
In case you didn't know…
In a storybook end to a stellar career, Michaels retired back in 2010 at WrestleMania XVI after he lost a 'Streak vs Career' match against The Undertaker.
The match is considered one of the best matches in the company's history. Michaels had similarly retired Ric Flair two years previously at WrestleMania XXIV in another great match-up.
Unlike many other pro-wrestlers who have come out of retirement for more matches, HBK is one of the few who has stuck to his word. Till now, he has continuously insisted that he is done with in-ring wrestling in spite of fans asking for one more match.
The heart of the matter
Even after 8 long years since Michaels' last match, a possible HBK return has sent wrestling fans into a frenzy since the last week or so.
Disappointingly, HBK's longtime best friend Triple H did not have a definitive answer when asked about Michaels coming out of retirement for one more match.
The Game commented that the reporters would have to ask Michaels himself regarding the same and humorously added that if they decided to "TMZ him" at the airport (a term used to describe paparazzi hounding a celebrity about something), they might perhaps end up receiving a superkick.
When asked if Michaels would be open to doing a media call, Triple was more definitive with his answer this time and said that he wouldn't.
What's next?
While Triple H's answer did not make things any clearer, a Shawn Michaels return certainly cannot be ruled out at this point.
---
Do you want HBK to return for one more match? If so, who should he go up against? Let us know in the comments below.