Dean Ambrose injury update: Shield member taken to hospital
26.47K //
19 Dec 2017, 11:22 IST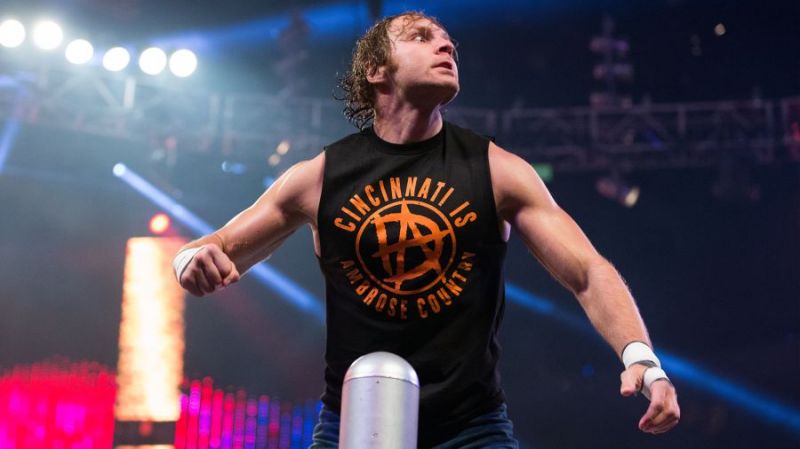 The Lunatic Fringe often puts his body on the line when he's in the heat of battle and it looks like all of that hard work in the ring might have caught up with him. Dean Ambrose, Seth Rollins, and Jason Jordan were embroiled in a match against The Bar and Samoa Joe this week on WWE Raw but that should be expected with opponents like Sheamus, Cesaro, and Joe.
But it wasn't any of his foes that did the most damage to Dean Ambrose on this week's Raw because it was Seth Rollins who accidentally hit his Shield-brother with friendly fire.
There was a spot in the match where Seth Rollins nailed a suicide dive on the heels but Dean Ambrose was standing in the midst of the opposition. It looked like Ambrose took the brunt of the damage and he landed awkwardly on his arm.
After he fell, a referee went to check on him and a ringside trainer was soon by his side. Seth Rollins looked confused in the ring which led to him being brutalized and pinned by Cesaro.
The referee wasn't even in the ring at the time of the pin and had to slide in to make the three count ending the match. But Dean Ambrose seemed affected by the match and as he was later seeking medical treatment backstage, The Bar and Somao Joe jumped them once again.
Samoa Joe rammed a piece of equipment on Dean Ambrose crushing his arm in the process and leaving him writhing in pain. It looks like all of that was to cover for a real injury Ambrose was suffering because he's reportedly injured.
WWE released a statement regarding Dean Ambrose's arm saying he "sustained an injury to his right arm" and was "taken to a nearby medical facility for X-rays and evaluation."
PW Insider said WWE sources told them Ambrose has an elbow issue and he will be going to Birmingham, Alabama tomorrow in order to have this problem diagnosed and treated.
There is no word yet on how long this will keep him out of action, but it may cause WWE to change some big plans they have coming up including their holiday week Raw brand live shows which have been advertised to feature Rollins and Ambrose vs The Bar in a steel cage.
Let's hope for good news here because The Shield has to be in WWE's plans in the upcoming months.