WWE RAW: John Cena suffers an elbow injury?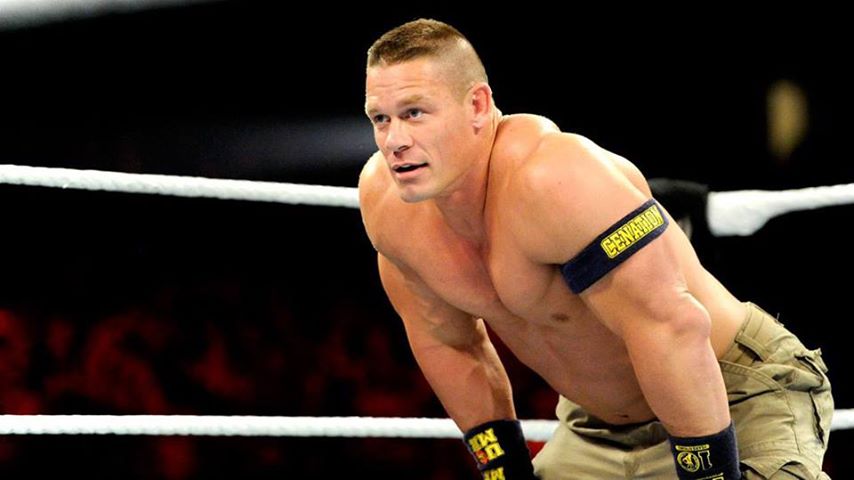 Was John Cena injured while making his appearance on RAW tonight? WWE's official website posted an article about his injury. Cena, during his promo in the show, pointed at his elbow and said it 'looked like a football'.
It isn't surprising that this comment of his passed through most of us unnoticed, but concerned WWE officials had his hand taped before he went out to face the Shield.
WWE.com noted, "Among the many surprises of tonight's Raw was an unexpected look at an injury the WWE Universe hadn't even known WWE Champion John Cena sustained" 
"For now, it does not appear that Cena's title defense is in any danger, nor is his eligibility for SummerSlam. He can and has fought back through worse. As for whether he's truly at 100% when he puts his title on the line? That, at least, is no longer a given."
The question that many might ask right now is whether Cena is really injured or is WWE going to use the injury angle and give Daniel Bryan a victory at SummerSlam?
You can read the entire article here.