WWE RAW: Locker Room Talk - July 8, 2013
4.07K //
10 Jul 2013, 16:52 IST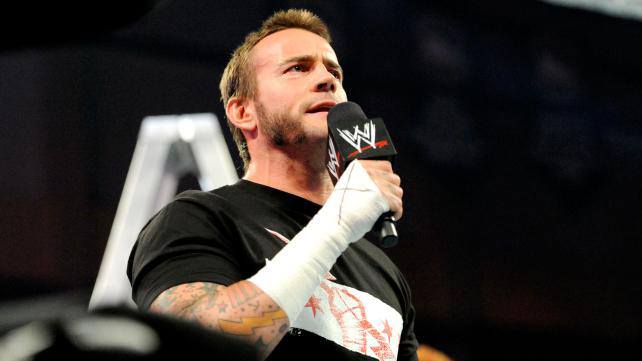 The backstage area has played an important role in the WWE over the years. From earth shattering interviews to backstage brawls, they have been an integral part of the wrestling world. So, we bring to you WWE RAW 'locker room', an article that highlights all the backstage segments on your favourite show.
Dolph Ziggler – AJ Lee segment
AJ and Big E Langston are seen backstage as AJ tells Langston how she is terrified of Kaitlyn trying to attack her. Then comes Dolph Ziggler who is told by AJ that she is looking forward to both of them walking out of MITB as champions and that she would go all    out to ensure it. The shot ends with a kiss between the pair.
Randy Orton and Josh Mathews
Orton is asked about how he feels ahead of his match against CM Punk. Orton says that Punk is not much of a threat and that he had already beaten two years ago at Wrestlemania. Orton also says that he will win the MITB and won't hesitate to cash it in if John Cena remains the champion and is at any time in a vulnerable state in the ring.
Team Rhodes Scholars and Josh Mathews
Rhodes and Sandow are asked if their friendship will be at stake during the MITB ladder match. Sandow diplomatically says that even if he does not win the briefcase, he would certainly hope that Rhodes does it on his behalf. They are then interrupted by Zeb Colter and party who says that his American clients will win the event.
Wade Barrett interrupts this saying its his time. Then comes Fandango, who in the process of hilariously pronouncing  his name gets beaten up by Barrett. The segment ends with Swagger and Cesaro in a stare off with team Rhode Scholars.
Vicky Guerrero and Brad Maddox anxiously make their way to the ring as the app for evaluating Vicky's performance is advertised.
Vicky Guerrero and Vince McMahon
Vicky Guerrero and the chairman are seen backstage as Vicky weeps uncontrollably. Then enters Brad Maddox who thanks the chairman for the GM job.Vicky gets agitated and wildly starts beating up Brad Maddox venting out all her frustration on the new RAW GM.
Vicky Guerrero and Ryback
Its another Vicky Guerrero segment as a dejected Vicky collects her stuff and is on the way to the exit. She meets Ryback who gives her an uncharacteristic hug and tells her that she deserves better. Ryback moves out of the scene as it concludes.
CM Punk and Josh Mathews
Josh asks Punk to reflect on Orton's thoughts about how is going to beat Punk. Punk rubbishes the claims and says that he is the best in the world and highlights some of his title achievements. He then tells Josh that he will win tonight just like he will at MITB and claim his third MITB ladder match victory.