WWE RAW results: July 8th, 2013
5.19K //
09 Jul 2013, 11:19 IST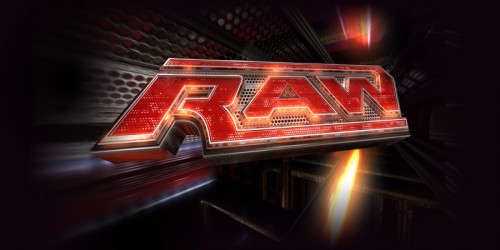 Match 1: Daniel Bryan vs Sheamus
Daniel Bryan wins by pinfall after countering Sheamus' Clover Leaf with a roll up.
Winner: Daniel Bryan
Match 2: The Shield (Seth Rollins/Roman Reigns) vs Tons of Funk (Brodus Clay/Tensai)
Roman Reigns blind tags himself into the match while Tensai sends Rollins out of the ring. Tensai then gets speared by Reigns as the Shield wins by pinfall!
Winner: The Shield
John Cena calls out Mark Henry
Cena enters the ring and calls out Mark Henry, who promptly answers him. Words get exchanged between the two and then Cena get ready to fight Henry, who refuses to fight. Cena then goes to pick up his title belt when Henry blindsides him. Cena then tries the Attitude Adjustment on Henry, but fails as he collapses under Mark Henry's incredible weight.
Henry then hits Cena with the World's Strongest Slam, and stands over Cena with the belt raised.
Match 3: Chris Jericho vs Curis Axel
Miz is on the commentary table as Jericho takes on Axel. Miz distracts Axel by taunting him and Paul Heyman is forced to hold back Axel. Axel then turns back into the ring, right into a Codebreaker from Chris Jericho. Jericho wins by pinfall.
Winner: Chris Jericho
Match 4: Del Rio vs Sin Cara
Del Rio and Sin Cara have a good go at each other when Dolph Zigglers makes an entrance. Ziggler distracts Del Rio, announcing, he will give Del Rio the introduction he deserves. Sin Cara tries to take advantage of the distraction but fails. Del Rio then hits Sin Cara with a Superkick and leaves the ring to go after Ziggler. Sin Cara soon follows into the brawl outside the ring, with no winner of the match announced.
No Winner
In-ring job evaluation of Vickie Guerrero by the McMahon family.
Vince keenly defends Vickie, even supporting her decision to bring back Brock Lesnar.
HHH brings up her booing and claims she is terrible at her job. Vince continues to defend her and proposes to make her permanent general manager of RAW.
Since both HHH and Vince are at disagreement, it is up to Stephanie to decide, who leaves it up to the WWE Universe to decide. The WWE Universe decides to fail her and Vickie gets fired by Stephanie. Vickie falls to her knees and starts begging and screaming.
Vince gets furious and makes Brad Maddox the new interim General Manager of RAW.
Match 5: Christian vs Kane
Kane recovers from a tornado DDT by Christian and counters with a Chokeslam to win.
Winner: Kane
Bray Wyatt's music interrupts Kane's celebration and he appears on the titontron. The family makes an entrance with the lights off. When the light come back on, we see Kane get assaulted by Harper and Rowan while Bray Wyatt just sits and watches in his rocking chair.
Match 6: Kaitlyn and Layla vs AJ and Alicia Fox
Layla and Alicia go at each other in the ring but AJ and Kaitlyn also start brawling outside.
No Winner
Match 7: CM Punk vs Randy Orton
Punk and Orton have a good go at each other and trade finishing moves. Punk then kicks Orton in the head and hits the GTS for the win.
Winner: CM Punk
Punk has no time to celebrate, however, as he gets assaulted by Daniel Bryan. Bryan throws Punk out of the ring and then brings a ladder into the ring. Punk struggles back to his feet and enters the ring again, only to get in the chest with the ladder.
Bryan then climbs the ladder and takes down the Money in the Bank briefcase hanging from the ceiling.
You can watch the complete episode here