Secrets of the WWE ring and weapons you must know about
1.57M //
Timeless
Ever wondered what the WWE ring is made of, or how they come up with the weapons? While most of us are busy watching the wrestlers pulling off amazing moves in between the ropes, we probably miss out on the details that keep the same wrestlers safe. A lot of engineering and precautions go into the ring and the weapons for this purpose and all the wrestling fans out there would be very interested to know all about these aspects.
So here is a look at the efforts put in by the ring crew day in and day out so that all your favourite wrestlers can shine under the limelight safely.
---
#1 Tables and other weapons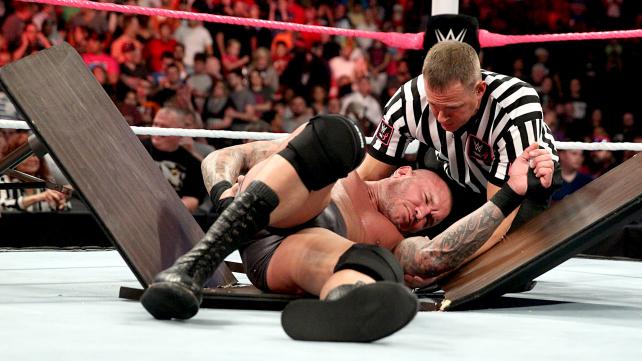 Tables in the WWE are not like the tables we have at home. The WWE use thin wood or plywood to manufacture these tables, making them easier to break if enough force is used at the centre.
The steel steps near the rings are indeed steel. The big one weighs around 250 pounds (same as John Cena) and the smaller one weighs around 150 pounds. The kendo stick is hollow inside and is made up of thin wood.
The other weapons like tacks, sledgehammer or steel pipes are genuine, but it is the way they are used that helps avoid any accident. For example, Triple H covers the sledgehammer with his hand whenever he hits someone with it.
All this work of putting up the ring and weapons is done by the ring crew, who deserve a lot more respect than what they get now. But despite all these precautions and safety measures, the professional wrestling business is prone to accidents at every turn; as we have seen several times, it's never advisable to try any of it at home or in school.